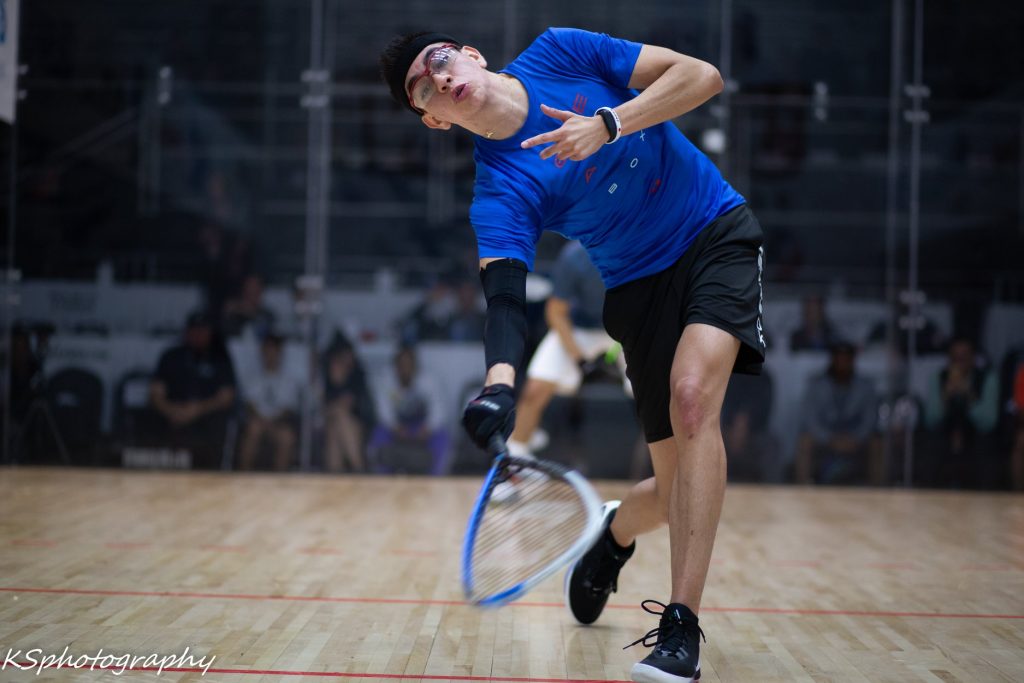 In conjunction with the LPRT event, there was a 16-man IRT tier 4 draw with some solid matches. Lets review the draw.
In the 16s:
– two upsets by seeds; the IRT sanctioning means the draw is seeded exactly per IRT points, so its hard for an outsider (like me) to know true talent levels. But #10 Fernando Rivera​ took out #7 Ferd Samson​, and #11 Rom Dresbach​ took out 18U player #6 Lucas Shoemaker​ in two games each.
In the qtrs, three of four matches went chalk.
– #1 Lalo Portillo took out local player Geoff Goldblatt in two.
– #5 Kyle Ulliman wiped out #4 Sam Bredenbeck1,1
– #3 Thomas Carter took out Ohioan Dresbach in two
– #2 Jake Bredenbeck beat local player Rivera in two.
In the semis:
– #1 Portillo advanced in two straight over Ulliman
– #2 Jake was stretched to a breaker by Carter but won to setup a #1 vs #2 final.
In the final:..
– #1 Portillo crushed #2 Bredenbeck 0,6 to win the title.
—————-