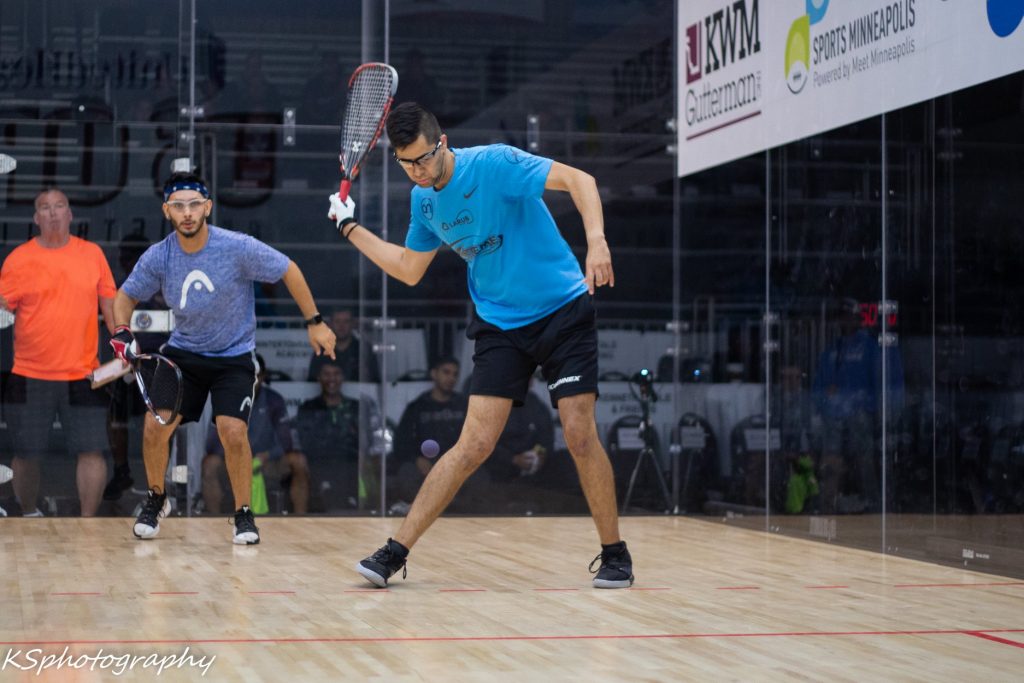 There was a nice little RKT event in San Nicolas (Monterrey), NL, Mexico over the weekend that also was an IRT Tier 4 event. Lets do a quick run through the draw.
R2 Sports App link: https://www.r2sports.com/tourney/home.asp?TID=31726
13 in the Men's pro draw. Lets review the notable matches. The draw went chalk to the quarters.
In the quarters:
– #1 Javier Estrada got a straight forward win over #8 Juan Loreto in two.
– #5 Alex Cardona was taken to the distance by #4 Gerardo Franco Gonzalez before winning 11-10. Despite being basically a part-time pro player Cardona continues to get wins.
– #3 Alan Natera Chavez advanced in two over #6 Erick Cuevas.
– #7 Jaime Martell Neri took out #2 Ernesto Ochoa in two games. This was an upset by seeds, but not by our personal rankings, which have Martell playing exceptionally well lately and really rising up the world ranks.
In the semis:
– #5 Cardona avenged a recent loss to Estrada in Mexico City, advancing in a tie-breaker after two close games.
– #3 Natera took out #7 Martell in an 11-9 breaker
In the final
– #3 Natera saved match point against in game two, then got it to the tie-breaker where he ran away with the win over #5 Cardona (13),14,4.
I have Natera slowly creeping up my personal world rankings; i've now got him just outside the top 10. He's one of a slew of top Mexican players who I wish could compete on the IRT more frequently to see how they'd rate. Cardona is well known to racquetball enthusiasts, as a 2-time WRT winner and a constant for years in the back ends of Mexican regional events.
—————-
In doubles, Franco/Cardona met up with Estrada/Natera in the final. Both teams featured excellent doubles players, making for an exciting final. Franco & Cardona came out on top 12,12, preventing a double win on the weekend for Natera.
—————–
International Racquetball Tour
RKT
Federación Mexicana de Raquetbol