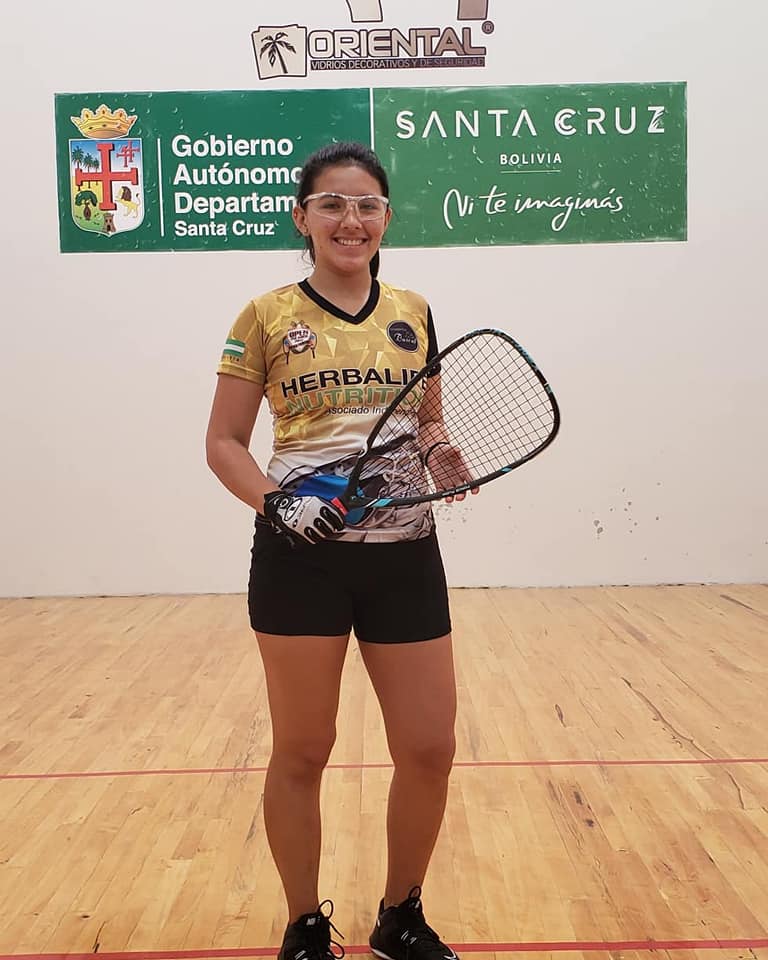 The LPRT is back in action, with its annual Sweet Caroline event in Greenville, SC. Once again this event is a Grand Slam event, which means more points, more money and a deeper draw. This event also features a banquet (held last night) where the players fly in early to support a great local cause in Safe Harbor (see LPRT's page for more, or visit https://safeharborsc.org/).
R2 Sports App link: https://www.r2sports.com/website/event-website.asp?TID=31722
There's 26 ladies in this draw, making it the 3rd largest draw of the season. More importantly is the depth of the draw; just one player in the top 20 is missing (Colombian #12 Brenda Laime Jalil). We also have some tough players in the 20-30 range making the trip from abroad and making the opening round one full of top match-ups.
——————————
Lets preview the draw. Play kicks off bright and early 9am Friday, so by the time you read this it probably is already underway!.
Here's some notable qualifying matches that i'm looking forward to:
——————————-
In the 32s:
– #13 Ana Laura Flores vs #20 Erin Rivera: great first rounder; Groves already has two top-10 upsets on her resume this season, and these two met in Chicago in November with Rivera getting an 11-8 upset win. Expect a close match here again and another upset.
– #12 Jessica Parrilla vs #21 Angelica Barrios – Raquetbolista; tough match for the traveling Bolivian, the reigning 18U world champion. I see this as an interesting clash of styles; Parrilla plays fast and powerful, Barrios plays tactically and deliberate. Parrilla has had some recent success in rebuilding her former top-4 ranking, but will be made to work for it here.
– #15 Sheryl Lotts] vs #18 Maria Renee Rodriguez; these two have played a few times professionally and internationally over the years, always going to tiebreakers. MRR got a win at 2018 Worlds, their most recent known meeting. But Lotts has been improving all season, losing an 11-10 heart-breaker to Enriquez at the last pro stop. Expect Lotts win a breaker here.
– #10 Masiel Rivera Oporto vs #23 Valeria Centellas: Centellas is on an extended tour of the US, and played in the Wintergreen event last on Rivera's home courts, where they met and Centellas got the win. Now they meet less than a week later in a grand slam. The 18yr old Centellas is a dangerous player with growing power and accuracy, and I like her for the upset here.
——————————-
Projecting the round of 16: I see a few notable matches to watch for in the 16s.
– #1 Paola Longoria over #17 Carla Muñoz Montesinos; Munoz runs into the world #1 too early despite her improving play as of late.
– 8/9 is always a tough match: this time it likely features Montse Mejia versus Cristina Amaya Cassino]. I like Mejia to advance but for Amaya to keep it close.
– Expect a tight match between the winner of the Parrilla/Barrios match and #5 Natalia Mendez. I like Parrilla to get the better of Mendez here, after losing a tight match to the Argentine earlier this season. But Mendez has shown she can beat both players, so anything goes.
– #4 Alexandra Herrera could face a tricky opponent if Rivera advances, or face a rare lefty if Flores advances. She's never lost to either and should advance.
– #3 Samantha Salas Solis returns after missing an event and likely gets a dangerous opponent in reigning US National champion Kelani Lawrence], who just topped both Rivera and Centellas in a local event in Maryland and reached the quarters of the Florida event.
– #6 Rhonda Rajsich faces off against #11 Adriana Riveros Racquetball, a battle of two international vets who have played each other in IRF events frequently. Riveros won their last meeting, her first in this h2h series; can she get an upset here?
– #7 Nancy Enriquez is the likely unlucky opponent of #23 Centellas; this will be a hard-hitting battle that I think the young Bolivian, increasingly gaining confidence against top pros, can win.
– #2 Maria Jose Vargas Parada gets her tourney started against the Lotts/MRR winner; she'll be favored but Lotts in particular has been playing top players tough all season.
——————————
Projected Qtrs:
– #1 Longoria over Mejia: despite seeds two of the top four women in the world, but Longoria has the upper hand on the pro ranks.
– #4 Herrera over #12 Parrilla; I don't think Parrila is ready to take this step yet.
– #3 Salas handles #6 Rajsich
– #2 Vargas ends the run of the youngster #23 Centellas.
Semis:
– Longoria over Herrera
– Vargas over Salas
Finals
– Longoria over Vargas for the 5th time this season in a final.
——————————-
Doubles review
There's 12 teams in the doubles draw, and with Salas' return the regular #1 pairing is back intact. In fact, the top 4 seeded teams are now the regular top 4 teams we frequently see advancing in these tournament and the semis and finals of LPRT doubles are becoming increasingly more compelling.
Interesting entries include the all-junior Bolivian team of Centellas/Barrios and the Colombian national doubles team of Riveros/Amaya getting back together.
I like the Bolivians to upset Parrilla/Enriquez in the quarters, and for Herrera/Mejia to upset the #2 Argentine national team in the semis to get a frequent repeated all-Mexican finals match-up.
Prediction: Herrera/Mejia take out Longoria/Salas in the final.
———————————
Look for Streaming in the regular places; can't wait for this event! Look for Timothy Baghurst], Jerry J Josey Jr., JP Edwards (with ties to my home town!) and Tj Baumbaugh on the mike, calling the shots!
Tags
LPRT
International Racquetball Federation – IRF
USA Racquetball
Racquetball Canada
Federación Mexicana de Raquetbol
Federación Boliviana De Raquetbol – Febora
Federación Boliviana de Racquetball
Racquetball Colombia
Federacion Colombiana de Racquetball
Asociación Argentina de Racquetball
Federación Chilena Racquetball
Jugadores Racquetbol Guatemala