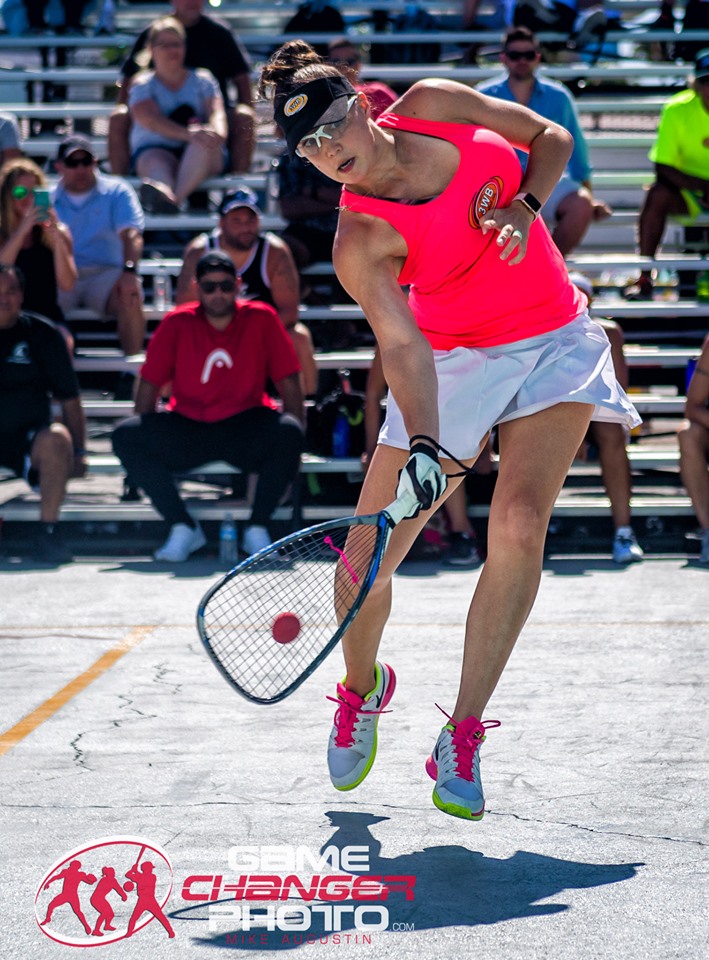 Part 2 of our preview; the Doubles draws. This event is special because it is one of the few times a Mixed Pro doubles draw is offered and promoted heavily, and thanks to the prize money many of the pros are playing singles and mixed instead of gender doubles in Denver.
Once again, shout out to Tournament Director and primary sponsor Jim Hiser for making this event happen, with tons of sponsorship dollars and dealing with local covid related ordinances.
R2 Sports App link: https://www.r2sports.com/tourney/home.asp?TID=30515
First, lets preview the Mixed Doubles draw, which is huge and which is a priority this weekend over the Gender-specific doubles draws.
20 teams are here. The seeding of Mixed pro doubles is tough since we have so few events to go by. By my count there's only been two relatively full strength mixed doubles tournaments in the last 5 years, so we don't have a ton to go on. The seeding of this draw may be debatable, but what's for certain is that we're going to get a ton of great matches.
Here's a preview of the matches that i'll be interested in watching:

In the 32s:
an all – Ecuadorian team of Juan Francisco Cueva and Maria Paz Munoz is here to compete, and they take on the all-american duo of veterans Charlie Pratt Racquetball and Rhonda Rajsich. I like the USA team to move on; Pratt is a highly decorated doubles player and Rajsich owns dozens of doubles titles in her career.
A heavy Bolivian presence in the 14/19 match, featuring Bolivian doubles specialist Roland Keller with junior phenom Micaela Meneses Cuellar taking on MoMo Zelada teamed with Brenda Laime Jalil . Laime represents Colombia now, but is Bolivian born.
In the 16s:
#1 seeded husband/wife team of Daniel De La Rosa and Michelle De La Rosa get their tourney started, likely against a tough team of hard hitters in Erik Garcia and Masiel Rivera Oporto . This is going to be a tough tournament to win, and the DLRs have a tough opener.
The dark-horse team of Mario Mercado and Valeria Centellas is seeded 9th here. They have a really tough opener against LPRT #2 Alexandra Herrera playing with Sebastian Fernandez. Herrera is part of what is easily the 2nd best ladies doubles pairing in the world and arguably could be the best; this is a tough #8 seed and a tougher 8/9 matchup.
Samuel Murray is playing with Ana Gabriele Martinez, and they face off against the husband-wife pairing of Alan Natera Chavez and Carla Muñoz Montesinos. Natera is a frequent doubles competitor; how will he fare on the court with his wife?
The brother/sister team of Andree Parrilla and Jessica Parrilla is seeded 4th here and should be a threat to win. They'll have their hands full though in their opener against Pratt/Rajsich. Both Parrillas can out hit the veteran Americans, but doubles is about tactics as well. I like the USA vets to upset here.
The hard-hitting #3 seeds of Conrrado Moscoso and Maria Jose Vargas Parada should be interesting to watch: they will be tested early by the all-Bolivian winners (likely Keller and Meneses)
Angelica Barrios and Lalo Portillo are you 6th seeds; they are set to face two excellent doubles players in Javier Mar and Amaya Cris. Upset watch here over the young 6th seeded team.
The 7th seed team of Rodrigo Montoya Solis and Samantha Salas Solis seems painfully under-seeded: Salas has won dozens of doubles titles with Longoria, and Montoya is the reigning Pan Am Games doubles champ with Mar. They will be tested by two excellent doubles players here in Natalia Mendez Erlwein and Andres Acuña but should move on.
The all-Manilla team of Adam Manilla and sister Erika Manilla will face off against the #2 seeds Alvaro Beltran and Montse Mejia; despite the lefty-righty combination I sense the excellent Mexican pair will advance.
In the Quarters, my projections:
#1 DLR/DLR will have their hands full with the Mercado/Centellas team; Mercado is a sneaky good doubles player and Centellas is a rising star on the LPRT. But there's no finer doubles player in the world than Daniel De La Rosa; tiebreaker win for the top seeded husband/wife pair.
Murray and Martinez advance past the American Vet team Pratt/Rajsich.
Moscoso/Vargas make quick work of the Mar/Amaya team by dominating the right-side of the court.
In a phenomenal All-Mexican battle, Beltran/Mejia somehow eke it out over Montoya/Salas in a bruising tiebreaker win.
Semis projection:
I think the run of the DLRs ends here: Murray and Martinez are both just too good for the DLRs to overcome, especially with right on right side battles.
Beltran and Mejia use their wits and outlast the firepower of Moscoso/Vargas in the other semi.
In the final: I like the Mexican pair to vanquish the upstart Murray/Martinez pair.
---
Men's Open Draw
21 teams entered here, including some of the top teams in the world. Lets do a quick preview
In the top half, i see an easy pathway for #1 seeds Murray and Jake Bredenbeck to cruise into the semis. But the 4/5 match-up looks great: recently crowned Bolivian national champs Carlos Keller Vargas and Kadim Carrasco are set to take on one-half of the team they beat in that final two weekends ago in MoMo Zelada, only this weekend Zelada is playing with fellow Formulaflow entreprenuer Mario Mercado . Zelada/Mercado is one tough team, and I think they'll take out the Bolivian national champs.
In the bottom half, three excellent teams are set to compete. They include the reigning Pan Am games champions in Montoya/Mar, the 2018 PARC champs in Moscoso/Keller and the #2 seeded team of Eduardo Garay Rodriguez and Sebastian Franco . Garay/Franco has a pathway to the semis, but the other two teams must compete in the quarters to get there. Look for Montoya/Mar to vanquish Moscoso/Keller, a rematch of the 2019 Pan Am Games final, so as to reach the semis.
In the semis, I see #1 Murray/Bredenbeck moving into the final over Zelada/Mercado, while in the bottom half I expect the Mexican pair Montoya/Mar to take out #2 Garay/Franco to make the final.
In that final, expect Montoya & Mar to take the title.
---
Women's Open Draw
There's 9 teams here and some intriguing matchups.
In the top half, an all-American match-up of the current USA title-holders Rajsich and Manilla as they take on mDLR and Lotts; this wasn't quite settled on the court in Des Moines a few weeks back, but the current champs advance nonetheless to face off against the #1 seeds Enriquez/Munoz.
In the bottom half, I see an intriguing semi between Lefty/Righty pairs Parrilla/ Montserrat Pérez and Rivera/Laime. I feel like Rivera & Laime will pull this out.
In the final, Enriquez & Munoz are the favorites.
---
Can't wait for the matches this weekend!
Reminder to Players! Please like and follow this page so that when I tag you, you see it. Facebook will only retain tags of people that like/follow a page, which means lots of you are not getting the notoriety of getting tagged and noticed on FB. If your name is here and it isn't tagged … it probably means I attempted to tag you but FB stripped it.
Sponsor links
International Racquetball Tour
LPRT
International Racquetball Federation – IRF
Pan American Racquetball Confederation – PARC
UnitedHealthcare US OPEN Racquetball Championships
WOR – World Outdoor Racquetball
USA Racquetball
Racquetball Canada
Federación Mexicana de Raquetbol
RKT
Federación Boliviana De Raquetbol – Febora
Federación Boliviana de Racquetball
Racquetball Colombia
Federacion Colombiana de Racquetball
Federación Costarricense de Racquetball
Asociación Argentina de Racquetball
Federación Chilena Racquetball
Racquetball Rancagua, Chile
ASOCIACION DE RAQUETBOL DE GUATEMALA
Ferac Racquet
Federación Ecuatoriana de Racquetball – FERAC
India racquetball
Reaching Your Dream Foundation
FormulaFlow
Splathead
onewallball/Ruben Pagan
3wallball
Beastmade Apparel
Wear Rollout
Racquetball Warehouse
Splatit
Zurek Construction/Francisco Fajardo
AGE Solutions/Andy Gomer
team root/Randy Root
KWM Gutterman/Keith Minor
Hashtags #racquetball