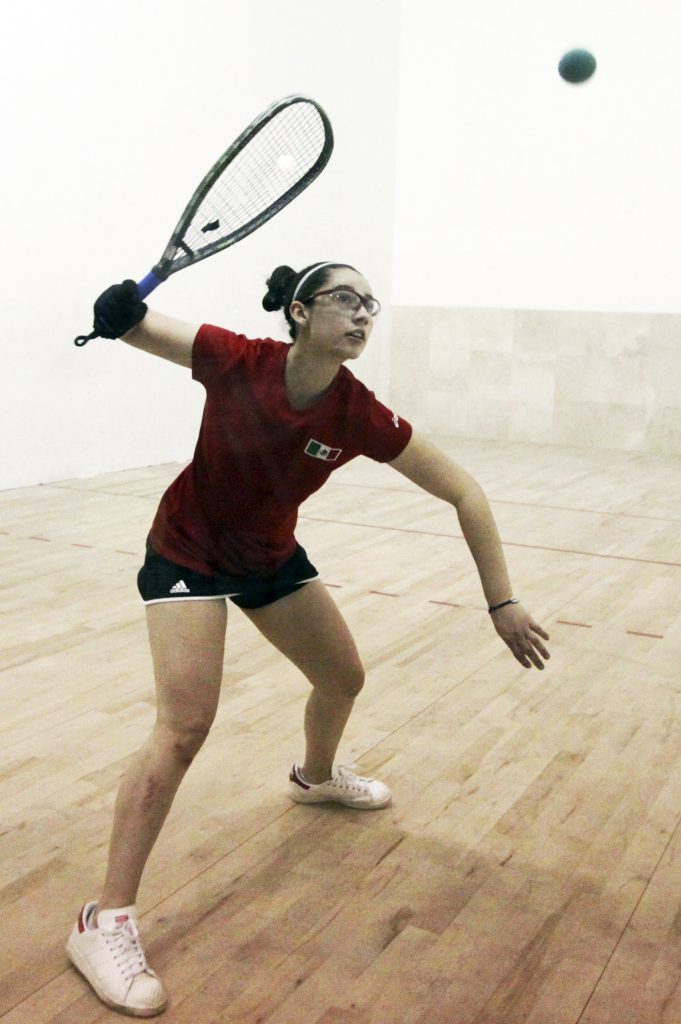 Hot on the heels of the Vero Beach Open, the LPRT returns to action, this time in Boston. The LPRT returns to Massachusetts for the 5th time in 7 years, with the tour heading to the Wayside Athletic Club in Marlborough, MA.

R2 Sports App link: https://www.r2sports.com/portfolio/r2-event.asp?TID=38579

24 ladies pros are in Boston, with some interesting additions and absences as compared to two weeks ago in Florida. #8 @Jessica Parrilla is missing; she was injured in Florida and is presumably rehabbing. But Leoni is the sole player in the top 20 who is missing from Boston; returning to action include #4 Gaby Martinez, #9 @SamantSamantha Salas , and #13 @Valerie Centellas, all of whom missed the Florida event.
Which means, this draw is stacked, and there's great matches from the first round onwards.
Lets preview the draw. Here's some notable qualifying matches that i'm looking forward to:
In the 32s…here's some matches to look for.
#16/#17 features two players very evenly matched in @Maria Renee Rodriguez and @HoHollie Scott . Even though MRR is ahead of Scott in the rankings, I think Scott is the favorite here.
#13 Erika Manilla versus #20 @Michaela Meneses Cuellar: Manilla should advance, but Meneses continues to get solid looks at top pros. Its just a matter of time before the Bolivian reigning junior 18U champ gets a top win.
#14 v #19 features two long-time LPRT touring pros, both former top 10 players now pushed down into the teens in @Cris Amaya and @Nancy Enriquez. Enriquez has had some tough openers lately (losing to Sotomayor in Vero Beach, and losing to Meneses at the US Open last fall), and is a better player than her ranking, and will look to get back into a position to go deeper into the draw here.
#11 @Carla Munoz versus #22 Jenny Daza : an immediate rematch to one of the biggest upsets from Vero Beach, as two South American internationals face up again. Can Munoz learn from her loss against Daza and flip the script? Or will Daza win again?
– #15 Kelani Lawrence versus #18 @Sheryl Lotts: these two Americans will face off in the round of 32 for the third time in 9 months, with Kelani looking to advance to force a rematch with last week's tourney winner.
round of 16:
I'm projecting a couple of upsets in the 16s, and some solid matches.
#8 v #9 will be two long-time adversaries on tour: Rhonda Rajsich takes on @Samantha Salas . They've met 26 times over the years both internationally and professionally, with Rhonda holding an 18-8 career lead. Salas is still trying to regain her form from a couple years ago, while Rhonda continues to make waves on tour and retain her top 10 spot. Look for Rhonda in the mini upset here.
Sometime doubles partners Centellas and Natalia Mendez are set to face off in the 16s, with Natalia looking to right the ship after an early exit in Vero Beach. Centellas is also looking to right the ship in general. After spending most of the last two seasons well inside the top 10, she's now drifted to #13 in the rankings and is in jeopardy of slipping further.
#13 Manilla is set to take on her next top-4 challenger, that being the Guatemalan #1 Martinez. Manilla topped Gaby at the US Open and will look to do so again.
– #7 @Montse Mejia gets her tournament started in challenging fashion against #10 @Brenda Laime. On paper this is a straightforward win for Mejia, but Laime has been turning heads lately and will put up a fight. These two close friends may struggle to amp up the competitiveness needed to win.
Projected Qtrs:
#1 @Paola Longoria over her longest rival Rajsich. Fun Fact: of Longoria's career 33 pro losses, 15 of them are to Rajsich.
Manilla upsets Mendez for the second straight tournament to move to the semis yet again.
#3 Vargas takes out Barrios in a distinct battle of game styles.
#2 @Alexandra Herrera , fresh off her big win in Florida, runs into perhaps the one player she didn't want to see in the quarters, that being her doubles partner Mejia. Mejia has topped Herrera the last four times they've met, dating to 2017. I think she could make it a 5th; look for Mejia upset here.


Semis: we get two rematches from last week.
Longoria over Manilla; Erika can go to the game tape to see what she needs to do to win; basically the answer is , don't make mistakes.
Vargas over Mejia: they're close, but i still think Vargas has the advantage. Mejia knows what she needs to do to take this match; can she do it?

final: Longoria over Vargas.
Doubles Preview.
As we get closer to the next international competition (PARC), we'll continue to see country's international representatives playing together on tour to get practice ahead of IRF competition. This tourney is no different, as we seem to have the Reigning championship doubles teams from Mexico (Longoria, Salas), Guatemala (Martinez/Rodriguez), and Argentina (Vargas/Mendez) as three of your top four seeds. Interestingly the USA reigning champs Rajsich/Manilla are playing with alternate partners.
Nonetheless, it will make for some great semi-finals and forward action. Look for the reigning Mexican champs to beat the Guatemalan team in one semi, and for the #2 mexican team Herrera/Mejia to top the Argentinians in the other semi.
This leads us to yet another heavyweight meeting between the two top Mexican pairs; I still give Longoria/Salas the edge.
Look for Streaming in the regular places; follow the LPRT on Facebook and sign up to get notifications when they go Live.
Look for @ [554433128:2048:Timothy Baghurst], Jerry J Josey Jr., JP Edwards and @ [1254655965:2048:Tj Baumbaugh] on the mike, calling the shots!
Thanks to the Tourney Director @SStuart Soloman for putting this event on!
Associations
International Racquetball Tour
LPRT
International Racquetball Federation – IRF
Pan American Racquetball Confederation – PARC
UnitedHealthcare US OPEN Racquetball Championships
WOR – World Outdoor Racquetball
Countries
USA Racquetball
Racquetball Canada
Federación Mexicana de Raquetbol
RKT
Federación Boliviana De Raquetbol – Febora
Federación Boliviana de Racquetball
Racquetball Colombia
Federacion Colombiana de Racquetball
Federación Costarricense de Racquetball
Asociación Argentina de Racquetball
Federación Chilena Racquetball
Racquetball Rancagua, Chile
ASOCIACION DE RAQUETBOL DE GUATEMALA
Ferac Racquet
Federación Ecuatoriana de Racquetball – FERAC
India racquetball
Major Sponsors
Reaching Your Dream Foundation / Michael Lippett
FormulaFlow / Momo Zelada and Mario Mercado
Splathead / Joe Hall
onewallball / Ruben Pagan
3wallball / Mike Coulter / mc vegas
Beastmade Apparel / Jake Bredenbeck
Wear Rollout / Jonathan Clay
Racquetball Warehouse / Ben Croft
Splatit
Suivant Consulting / Williams Accounting / Donald Williams
Zurek Construction / Francisco Fajardo
AGE Solutions / Andy Gomer
team root / Randy Root
KWM Gutterman / Keith Minor
APCON/MZ Companies / Abel Perez
Team Dovetail / Mike Kinkin
Manilla Athletic / Adam Manilla Erika Manilla Bobby Horn
Hashtags #racquetball #proracquetball #outdoorracquetball #irt #lprt #wor