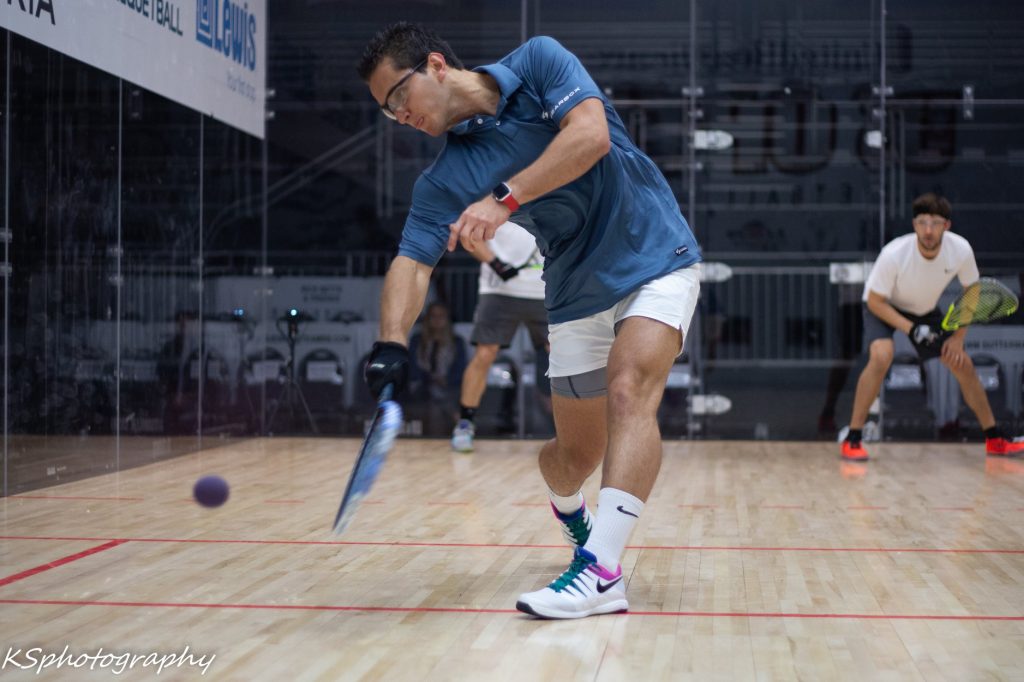 The Costa Rica country club in San Jose is hosting an IRT event for the first time (I believe) since 2019, and they've got a nice solid draw. Lower tier events are not put into the proracquetballstats.com database because they're not "full draws," but they generally get a good chunk of the IRT top 10 and definitely contribute ranking points.
r2 link; https://www.r2sports.com/tourney/home.asp?TID=39311
Here's a preview of the draw in San Jose this weekend; the tourney runs Weds-Sat so play will start on 6/15/22. There will be streaming, which is awesome, and per the IRT's posts streaming starts thursday with the quarterfinals.
Singles preview:
25 players entered, including 3 guys from the current top 10 (Parrilla, Murray, and Portillo) and another 5 guys from the 11-20 range (Franco, Acuna, Garay, Montoya, and Trujillo) and a couple of big names from the 21-30 range who can make noise (Mar, Natera).
There's a ton of players here from Guatemala, including their entire international team of Salvatierra, Wer, Mendoza, and Galicia. There's also a great set of IRF vets from other countries: Cueva from Ecuador, Cubillos from Colombia, the Gaticas and Salgado from Chile, plus @Franciso Fajardo and some of Team Zurek.
In the round of 16, look for these good matches:
8/9 Trujillo vs Mar: a tough draw for the young Trujillo, getting a player in Mar who, when he's "on" can be one of the best 8-10 players in the world. Mar has been out for a while nursing a core muscle injury, so this could be a close match.
4/13 Mexican up and comer Sebastian Hernandez takes on veteran Franco in a good test for him, assuming he can get by the veteran Cubillos in the 32s.
7/10 Garay vs Natera; this is an interesting match. Garay has been hit or miss touring lately, but should have the slight advantage over Natera.
2/15: Murray vs Camacho; Camacho is a long-time former touring pro who can still ball; Murray has no cake walk here.
Projected Quarters:
#1 Parrilla vs Trujillo/Mar winner: Parrilla has a tough quarter ahead.
#4 Franco vs #5 Acuna: Look for Acuna to hold serve at his home club
#3 Lalo vs #6 Montoya: tough matchup for Lalo here; Montoya is better than his ranking
#2 Murray vs Garay/Natera winner: this should be a win for Murray on paper, but both of these players can cause trouble.
My projected semis and Final: Parrilla over Acuna, Montoya over Murray. Final Parrilla over Montoya. However … if the semis turn into this quartet of players, its "any given sunday" because I think all four of these players are tightly bunched and can beat each other. Should make for some great Friday and Saturday action.
Doubles:
One of the best doubles teams in the world is here in Montoya/Mar; I see them topping Garay/Franco in one semi. In the other side, Portillo/Acuna versus Parrilla/Murray is an interesting doubles match. Portillo/Parrilla were a "team" for sometime recently but now are apparently splitting up. Acuna doesn't really have a regular partner since Camacho stopped touring, but Portillo has shown he's a solid player. I'll go with Lalo/Acuna in an upset.
However, the final is all Montoya/Mar, irrespective of who comes out of the bottom side.
Looking forward to more live pro racquetball this week!