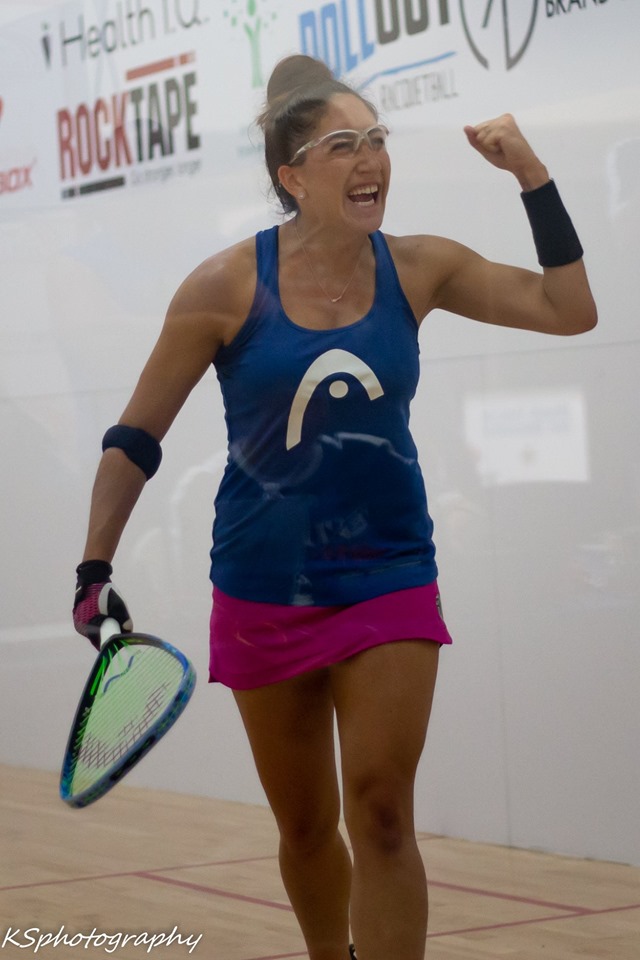 R2 Sports App link: https://www.r2sports.com/tourney/home.asp?TID=32188

The LPRT is back in action, this time on the East coast, returning to the Virginia Beach area for the first time since 2019. Held at the Chesapeake YMCA, this is the home club of USAR hall of Famer @Malia Bailey ,who also serves as your tourney director.

Last time the LPRT was in town, Longoria was upset in the final, giving @Maria Jose Vargas one of her 5 career titles. #3 Vargas however is not here however, taking some time off to have her third child. Also missing is #4 Mejia, #7 Barrios, and #10 Rajsich, who went decades without missing a pro stop and now misses her second in a row, perhaps an tacit admission that she's stepping back from the tour. Also missing is Salas, who has been making a comeback lately, and Gaby, whose ranking has plummeted due to these early season absences.
All these top 10 absences in Virginia give Manilla a career high #4 seed and will make for some unexpected quarter final matchups.
Lets preview the draw. Here's some notable qualifying matches that i'm looking forward to:
In the round of 16:
The #8/#9 seed Hollie Scott versus @Brenda Laim matchup looks solid: I think these two are neck and neck talent wise, play different styles, and it could go either way .
#5/#12 Jessica Parrilla vs @Sheryl Lotts is a trap game for Leoni; Lotts has been playing really tough lately and could get an upset here.
#6/#11 @Carla Munoz versus the improving Maria Renee Rodriguez ; MRR can push Munoz here, but look for the Chilean #1 to move on.
– #7/#10 Kelani Lawrence versus Valeria Centellas : great matchup. On paper Centellas is slightly favored h2h, but this is Lawrence's home club. Will that play to her advantage, or will the presence of family and friends put too much pressure on her? Last time they played in Va Beach, Kelani nearly upset Vargas, so odds are on the home town favorite to advance here.
Projected Qtrs:
#1 Paola Longoria over the Scott/Laime winner.
#4 @Erika Manilla is favored over #5 Parrilla … but has started slow this season with some unexpected losses in the first LPRT stop in Mexico and at Worlds. Upset watch here. This is the kind of match she needs to win though to establish her presence in the top 4 on a more ongoing basis.
#3Natalia Mendez projects to play #6 Munoz, which could be an interesting match. On paper this is a win for Mendez, but she's taken some upsets lately. Look for an upset here.
#2 @Alexandra Herrea projects to play the winner of the Centellas/Lawrence match, and will be a heavy favorite. With no Mejia or Gaby in the draw, Herrera is the favorite to make the final.
Semis:
Longoria over the Parrilla/Manilla winner, neither of which is likely to press the world #1.
Herrera to cruise over the Mendez/Munoz winner.
Finals: we should get a rematch of #1 vs #2, which we got several times last season and resulted in two straight titles for Alexandra. This time though, Longoria comes in on a hot streak, having blown through the competition in the season pro opener and last month at Worlds, and she's the heavy favorite to cruise here.
Doubles review
An interesting doubles event should be seen, as the top teams are all missing half of the partnerships, meaning all sorts of new/different teams are h ere.
The consensus #1 doubles team in the land (Longoria/Salas) is missing Samantha, so Longoria is playing with Centellas, who normally plays with Mendez, but she's playing with Manilla, who doesn't have a regular partner but has been playing with Parrilla … but Parrilla is playing this weekend with Herrera, who normally plays with Mejia, but she's missing. Meanwhile, Rodriguez usually plays with Gaby, but she's not here, so she's playing with Amaya, who has been playing with Riquelme but Maria isn't here.
The only "regular team" I see here is the US #1 team of Scott/Lawrence, which perhaps portends well to their chances of beating these teams who don't regularly play with each other.
All that being said .. i like Herrera/Parrilla from the top half and Longoria/Centellas from the bottom half to advance to the final. From there, I think Herrera/Parrilla will win a close one.
Look for Streaming in the regular places; follow the LPRT on Facebook and sign up to get notifications when they go Live.
Look for Timothy Baghurst, Jerry J Josey Jr., and Tj Baumbaugh on the mike, calling the shots!
Reminder to Players! Please like and follow this page so that when I tag you, you see it. Facebook will only retain tags of people that like/follow a page, which means lots of you are not getting the notoriety of getting tagged and noticed on Facebook. If your name is here and it isn't tagged … it probably means I attempted to tag you but Facebook stripped it.
Coincidentally, if you're interested in playing Fantasy Racquetball for this event, the links to the brackets are advertised on LPRT's main page. The winner each week gets free swag!
LPRT