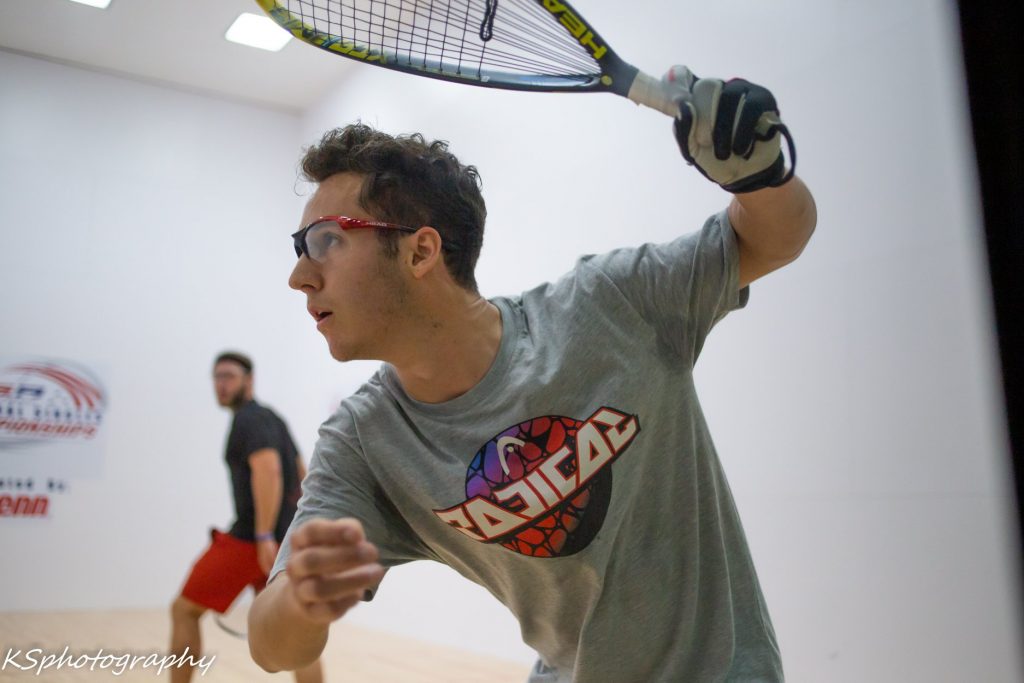 Hot on the heels of the Us open, the IRT moves westward to Northern California for a new event, the Golden State Open. Held in Pleasanton, CA, it represents the first time the Men's pros have played in NorCal since 2015, and the first time since 1984 that the tour has played in Pleasanton. Back then it was called the "Schoeber's Christmas Classic" but now its the brainchild of IRT players Bobby Horn and Adam Manilla, who piggy backed off of the US Open purposely to get a number of the international players another tournament while on US Soil.
R2 Sports App link: https://www.r2sports.com/tourney/home.asp?TID=39852
33 men's pros are in the draw this weekend, and a couple of notable top 8 absences will make for some interesting matchups. US Open champ @Conrrado Moscoso has ascended to #2 on tour, and gets the #1 seed here with DLR missing the event. Also skipping out this weekend is #6 ranked Landa and #8 ranked Kane, who will be sidelined for sometime with his ankle issue.
Lets preview the draw. Here's some notable qualifying matches that i'm looking forward to:
In the round of 64:
@Jaime Martell will have a good match with Colombian junior @Jhonatan Flores
Bolivian junior @Ezequiel Subieta will have a solid match against some-time tour player AAnthony Martin
– Powerful lefty NorCal outdoor specialist (and new dad) Walter Ramos will have his hands full against the improving @Sam Bredenbeck . Lots of broken balls in this one.
Projecting the 32s: here's a few possible upsets to watch for in the 32s.
#17 Alan Natera could upset #16 Robbie Collins to get into the main draw, though Collins plays quite frequently on these courts and could have the advantage.
#12 @Javier Mar will have his hands full with Argentine U21 phenom @DDiego García , who just won the U21 event in Minneapolis over a ton of really quality players.
Martel will certainly vex #14 Sebastian Fernandez to move on.
– Sam Bredenbeck has one of his better chances to advance into the main draw in recent memory with a projected matchup against Bolivian @Kadim Carrasco
round of 16 to watch for:
#8 Adam Manilla versus #9 @Carlos Keller Vargas . Tough one, as 8/9 seed matches always are. Manilla has been playing solid, but Keller has finals capability on the right day.
#12 Mar over #5 Rocky Carson : not the first round that Carson wants to see, a player who can regularly get to the semis of pro draws if he was seeded properly.
#3 @Sam Murray versus #14 Fernandez; these two have met three times; Patata got a win in 2017, Murray crushed him in South Dakota in 2019, then a tiebreaker win for Big Canada in May of 2019. Can Fernandez even the score?
#6 @Jake Bredenbeck versus #11 @Andrés Acuña : they haven't met since 2017, and both players have come a long way since. Which Acuna shows up? The one who makes the finals of int'l events or the one who loses to local open players in the round of 32?
– #7 Mario Mercado versus #10 Rodrigo Montoya : Mercado has beaten him both times they've played professionally. But Montoya is coming off a US Open final. Will he have a letdown or will he build on his success?
Projected Qtrs:
Moscoso over Manilla
Portillo over Mar; if Mar can get past Rocky he may be too winded to handle the kid.
Murray over Jake
Montoya over Parrilla; they've played so many times in the past, it's less about talent and more about mental.
Semis and Final:
Moscoso over Portillo
Montoya over Murray
final; rematch of US OPen; Moscoso over Montoya.
Doubles review
A really fun doubles draw in store for California, with 6 or 7 teams who could win it. The Bredenbecks will try to build on their US Open finals appearance but will have to beat both Portillo/Acuna and Montoya/Mar to do so. Moscoso and Keller are the #3 seed but may be the favorites.
I'll go with Moscoso/Keller over Montoya/Mar in the final.
Look for Streaming in the regular places; follow the IRT on Facebook and sign up to get notifications when they go Live. Look for Dean Baer, Favio Soto, Pablo Fajre and the IRTLive crew all weekend on the mike, calling the shots!
Thanks to the Tourney Directors Bobby Horn and @Adam Manilla for putting this event on!
International Racquetball Tour