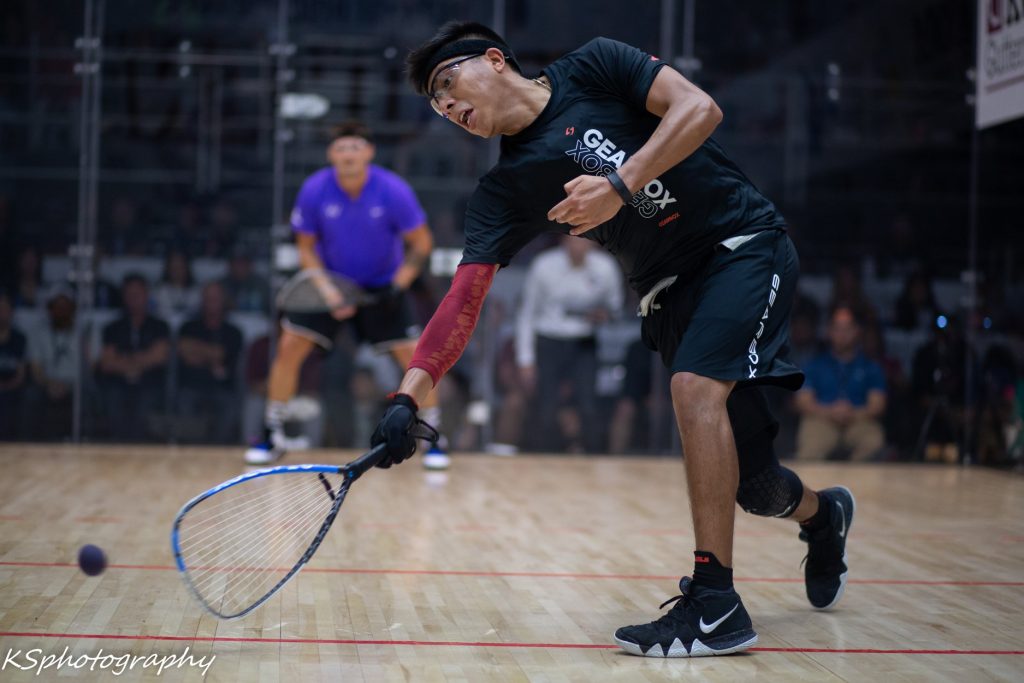 One of the biggest events (by participation) of the year upon us, and for the first time since Covid hit, the Longhorn open is back on the campus of the University of Texas in Austin. More than 380 pros and amateurs are in Austin this weekend to play, and the pro draw looks great.
R2 Sports App link: https://www.r2sports.com/tourney/home.asp?TID=39964
There's 36 pros here. We have some intriguing rarely seen players who could make some noise, and we have some interesting absences that will make for some shaken up later match-ups.
Top-20 players missing include #6 Murray (unknown why he's missing), #8 Kane (injured), #9 Carson (Load management), #14 Keller (distance), and #20 Beltran (injured).
——————————
Lets preview the draw. Here's some notable qualifying matches that i'm looking forward to. Qualifying starts today Thursday, 1/5/23 3pm Central, so get ready for some action.
In the round of 128:
– We have two notable international juniors showing up and playing the IRT domestically for the first time. Mexican U21 champion and multi-junior world title winner Jose Carlos Ramos is here and can make some noise. And former World 18U champion Gerson Miranda is here as well, playing the IRT for the first time outside his own home country (he played the 2019 Bolivian Iris grand slam on his home courts). Both are excellent players and should progress in the draw.
———————————-
In the round of 64:
– Look for Miranda and Ramos to get upsets against the top two ranked qualifiers Robert Collins and Erick Cuevas respectively.
– Two juniors Guillermo Ortega and @Cole Sendrey face off in a good match-up of Mexico 21U versus USA 16U.
– Mauricio Zelada will have his hands full with Utah's Anthony Martin
– The match of the round, if it comes to pass, is Bolivian turned Argentine @Diego García , fresh off a Worlds 21U win and with several solid wins last season, versus former top WRT player @Alejandro Cardona . Cardona has no-showed the last two IRT events he's entered with Visa/travel issues, but hopefully he's here this weekend b/c he's a great player and this would be a great match for the neutrals.
——————————-
Projecting the 32:
– #16 @Erick Trujillo would project to face fellow junior phenom Miranda in my scenario. Phew. This would be the 2019 World 18U champ versus the 2021 World 18U champ.
– #12 Thomas Carter projects to face fellow American @Sam Bredenbeck . A good test for both to see who comes out on top.
– #13 Sebastian Fernandez projects to face #20 Alan Natera here, a player he's beaten 3 times in top-level competitions but who plays tough.
– #14 Eduardo Garay projects to face the always-dangerous Jaime Martell here, a match I favor Martell to win.
– #11 Sebastian Franco , who lost at this juncture in the 32s five times last season, projects to face his fellow Suburban Maryland friend @MoMo Zelada here. They've played a few times on the IRT and Franco will have the upper hand, but Zelada has come up with crazy wins against his good buddies from Maryland on tour in the past.
– #10 Andres Acuña projects to be the unlucky player to face Garcia … and I think Garcia can beat him. I have these two neck and neck in my personal rankings, and this will be a battle.
– #15 @Javier Mar possibly gets the Mexican junior phenom Ramos here, another gotcha match that may be an upset. Mar is the better player … but Ramos may be fired up.
Lots of potential for upsets in the 32s in this event. Should be great on Friday Morning for streaming.
——————————-
round of 16: Here's some matches to watch for in the 16s.
– #1 @Daniel De La Rosa vs Trujillo/Miranda winner. I think DLR handles both players, but this is definitely a harder round of 16 than it could be for the #1 player. It will be interesting to see how DLR looks; he's cut some weight and is in great shape and probably is looking ahead at some highly anticipated matches in this event.
– #4 Eduardo Portillo projects to play Fernandez in the 16s. Portillo should win, but Patata finally gets a round of 16 against someone not named DLR or Montoya for the first time in a while, and will be opportunistic.
– #7 Mario Mercado versus the Acuna/Garcia winner; upset watch here against a vulnerable Mercado; if Garcia wins this could be another surprise quarter for the Argentine.
– #2 Andree Parrilla projects to face Mar, who just beat him in Maryland in September and has a career winning pct against him. Not the round of 16 Andree wanted, and another possible tripping point for the #2 player.
——————————
Projected Qtrs:
– 1/8: DLR vs Rodrigo Montoya . Great match. Daniel crushed him at the Sarasota finals last November, but Montoya won at the US Open against a possibly indifferent DLR en route to the final. DLR is 7-3 in 10 top-level meetings in the DB and should be favored … but any given Sunday right?
– 4/5: The first big 4/5 test of the new season should come to pass, with the falling Landa taking on the surging Portillo. They've met 7 times; Landa got the first 3, Portillo has won 3 of the last 4. I favor Lalo here.
– 3/6: Conrrado Moscoso over Jake Bredenbeck . I just don't think Jake has the game to challenge Moscoso right now. The Bolivian has all the power Jake has and more, plus has superior shot-making.
– 2/7: This could be Parrilla/Mercado by chalk … or if the crazy upsets happen that I think will happen, this will be Mar vs Garcia. Since I love upsets, i'll assume this is the #15 versus the #23 for the semis, and the veteran Mar advances.
Semis:
– #1 DLR handles Portillo
– #3 Moscoso handles Mar.
Finals.
Well, this is the final that most neutrals want. DLR will have run through a far more difficult path to get here than Conrrado. These two have played 5 times; DLR is 3-2. They've split two IRF meetings, and then DLR has won 2 of their 3 matchups on the IRT. But they have not met since the Denver 2021 final, managing to avoid each other for a season and a half.
Interestingly, thanks to the huge gulf of 2021 points at the US Open between Moscoso and DLR that are set to expire after t his event … it won't matter who wins if they play; odds are that if Moscoso gets to at least the semis, he'll overtake DLR for #1 on tour.
I think Moscoso is hungrier and will take this. But it'll be an amazing match either way.
——————————-
Doubles review
14 teams in the draw, highlighted by the long-time dominant pairing of Montoya/Mar. With Murray absent, Landa picks up Moscoso as his partner, an interesting team at #2. Landa likes playing the forehand anyway, so this gives Conrrado free reign on the backhand side to play his crazy shots.
Other new teams include Acuna/Lalo, who are both Dovetail guys but who pair up with Rocky's absence. With Beltran hurt, DLR picks up SoCal paddleball maven Patata as the #4 seed.
I like a chalk final 1vs 2, with the reigning Mexican champs to take it.
———————————
Look for Streaming in the regular places; follow the IRT on Facebook and sign up to get notifications when they go Live.
Look for Favio Soto , Pablo Fajre and the IRTLive crew all weekend on the mike, calling the shots!
Thanks to the Tourney Director @Soly Kor for putting this event on!
Reminder to Players! Please like and follow this page so that when I tag you, you see it. Facebook will only retain tags of people that like/follow a page, which means lots of you are not getting the notoriety of getting tagged and noticed on Facebook. If your name is here and it isn't tagged … it probably means I attempted to tag you but Facebook stripped it.
Associations