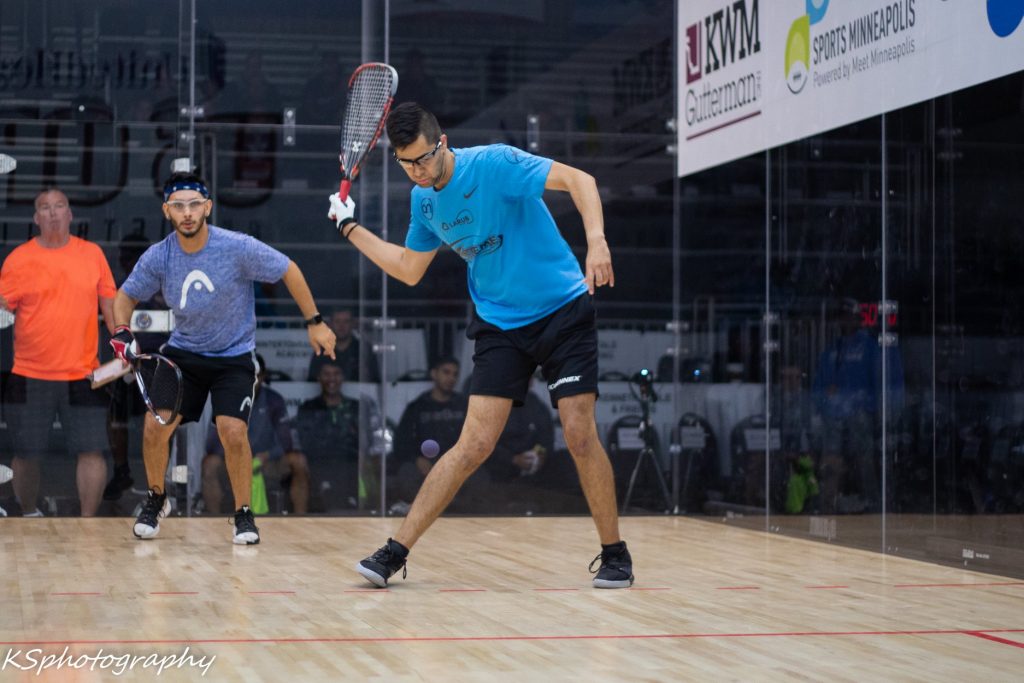 No Tier 1s or major events on the calendar last week, but we did have a couple of interesting pro-level competitions going on. Here's a quick recap of two events that had some pros and internationals competing.
————————
First up; the Montana Winter Classic, an IRT-500 (which means basically players get $500 per round won from the quarters onward). This tournament drew a handful of regular touring pros and some top Canadian players.
r2sports page: https://www.r2sports.com/portfolio/r2-event.asp?TID=40488
Pro finals: Alan Natera Chavez took out Thomas Carter . Semi finalists included recently crowned National Singles Open champion Ty Hedalen
Open doubles: won by LPRT #4 Erika Manilla and Matthew Ivar Majxner , who topped the all-Canada pairing of Lee Connell and @Tanner Prentice .
Men's Open singles: also won by Manilla in a small RR group.
Bravo to the Montana crew, Andrew Weber , Majxner, and others who made this tournament possible.
———
Xelani Open
the brainchild of top Florida amateur Alex Zamudio , this tournament featured an old-school open only draw; big money to enter, winner takes all style competition.
25 Pros from around the country and around the world entered the singles (34 together for 17 teams in the doubles), and here's how the action went down.
Pro singles:
The story of the tourney had to be Mexico 21U player Diego Gastelum , who upset Ecuador international Juan Francisco Cueva in the 16s, then Guatemala's Edwin Galicia in the quarters, then the #1 seed and easy tournament favorite @aAlejandro Herrera in the semis to make the finals as an #12 seed.
From the bottom side, Ecuador's longtime veteran @Jose Daniel Ugalde worked his way th rough the draw, upset #2 @Nolsen Jimenez
in the semis, then took out Gastelum in the final to claim the big prize.
—-
The Doubles draw was wide open, with top seeds falling early on both sides. The #1 seeded team of Zamudio & Morales was taken out by Gastelum & Gomez in the quarters, while the #2 seeds (Team Ecuador Ugalde/Cueva) was upset by the legendary Sudsy Monchik playing with Charles George . Neither of these upset-minded pairings could go much further though.
In the end, the Floridians rose to the top, with Herrera (paired with Bolivian Fronton veteran @Marcelo Vargas Aguilar ) taking on Jimenez and Mike Harmon from the bottom half. Jimenez and Harmon blew it up in the final, winning 6,6 to take the title.
—–
Next up, we have a busy weekend.
Next weekend we have HS Nationals, IRT in Minnesota, and the LPRT in Boston.