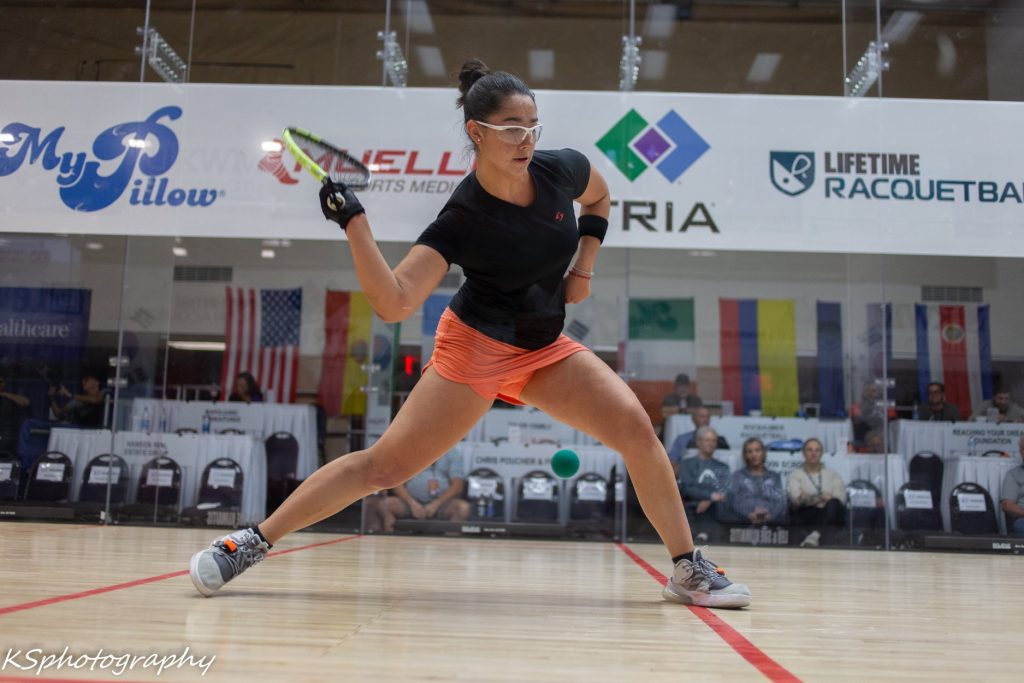 The LPRT is back in Boston for the 2023 Frontline Boston Open Presented by ARK Behavioral Health.
R2 Sports App link: https://www.r2sports.com/website/event-website.asp?TID=40583
There's 25 players in Boston, and the draw shakes out to give us a ton of really compelling matchups. The round of 16 here is going to be awesome.
Top20 players missing: #2 Herrera is not here, giving Mejia the #2 seed and a cleaner run to the finals to go after her fourth straight win. The next highest missing player is #15 Lotts. Ironman Maria Renee Rodriguez misses just her 3rd event in five years, as does her Guatemalan partner Gaby Martinez. Lastly #20 Rajsich remains on touring hiatus.
——————————
Lets preview the draw. Here's some notable qualifying matches that i'm looking forward to:
——————————-
In the 32s, there's some good starters:
– Last week's surprise finalist Vargas goes against Costa Rican' top junior Maricruz Ortiz, a bummer of a draw for Ortiz, who has been training with Sudsy "Rocky Balboa" Monchik in Florida.
– In an all-Argentine youngster matchup, #13 Valeria Centellas goes up against lefty Martina Katz .
– USA U21 junior Annie Roberts gets a close match with veteran LPRT Colombian @Cris Amaya .
– Lastly , two Canadian juniors in Juliette and Marjolaine Parent make their LPRT debuts. Their mom, Monique Parent , is a former Canadian national singles champ and last appeared on the Ladies pro tour in 1985 at the DP event in …. Boston.
——————————-
round of 16: there are going to be some barn burners here.
– 8/9: Laime vs Barrios. Right now its advantage Barrios on the strength of her win over Herrera in AZ. But these two are neck and neck and couldn't have a different gamestyle.
– Vargas plays into Parrilla, a bummer for Leoni to get an early round matchup against a top 4 player despite her lofty seed.
– The winner of the all-Argentina playin between Centellas & Katz plays … the #4 seed Argentine Mendez. I guess we really wanted to ensure all the players from La Albiceleste were gone early.
– Scott vs Munoz. these two are also neck and neck in terms of world talent rankings and this could go either way. Scott topped Munoz at the 2021 US Open, but that was just their 2nd ever meeting (first in 2016, which Munoz took). Edge to Scott.
– Lawrence vs Salas: another gut check for an up and coming player, to see if they can take out a veteran. Salas is 3-0 lifetime and took out Kelani at the World Games last fall and has the slight edge here.
——————————
Projected Qtrs:
– Longoria over Barrios. If it was Laime, i'd give her a slight edge, but i just don't think Barrios' game style can ever beat Paola.
– Vargas over Mendez: the last of the all-Argentine meetings in this quarter, and two long-time doubles partners meet.
– Manilla over Scott: USA vs USA but Manilla has the advantage here.
– Mejia over Salas; Mejia is on a roll and isn't losing to Samantha here.
Semis:
– Longoria over Vargas: Vargas was playing without pressure last week; now there's expectations and I think Longoria has the better mindset.
– Mejia over Manilla; Erika beat Montse twice in a row in late 2019 they never met prior or since. Lots has changed since then, not the least of which is Mejia being on a 3-tournament winning streak. This is setup to be an awesome match but I think Montse is taking a step ahead of the rest of the tour right now.
Finals; Montse over Longoria to take her 4th straight event. Longoria looking in the mirror and wondering if this is the inevitable changing of the guard.
——————————-
Doubles review
No Herrera this weekend, so Mejia teams up with Manilla (who also is missing her newly minted championship partner from US Nationals. Regular teams Centellas/Mendez and Scott/Lawrence form the rest of the top 4 seeds.
In the end, I like Manilla/Mejia to get to the final, but to lose to Longoria & Salas.
———————————
Look for Streaming in the regular places; follow the LPRT on Facebook and sign up to get notifications when they go Live.
Look for Timothy Baghurst, Jerry J Josey Jr., and Tj Baumbaugh on the mike, calling the shots!
Thanks to the Tourney Director and @USA Racquetball President Stuart Solomon for putting this event on!
Coincidentally, if you're interested in playing Fantasy Racquetball for this event, the links to the brackets are advertised on LPRT's main page. The winner each week gets free swag!
Associations