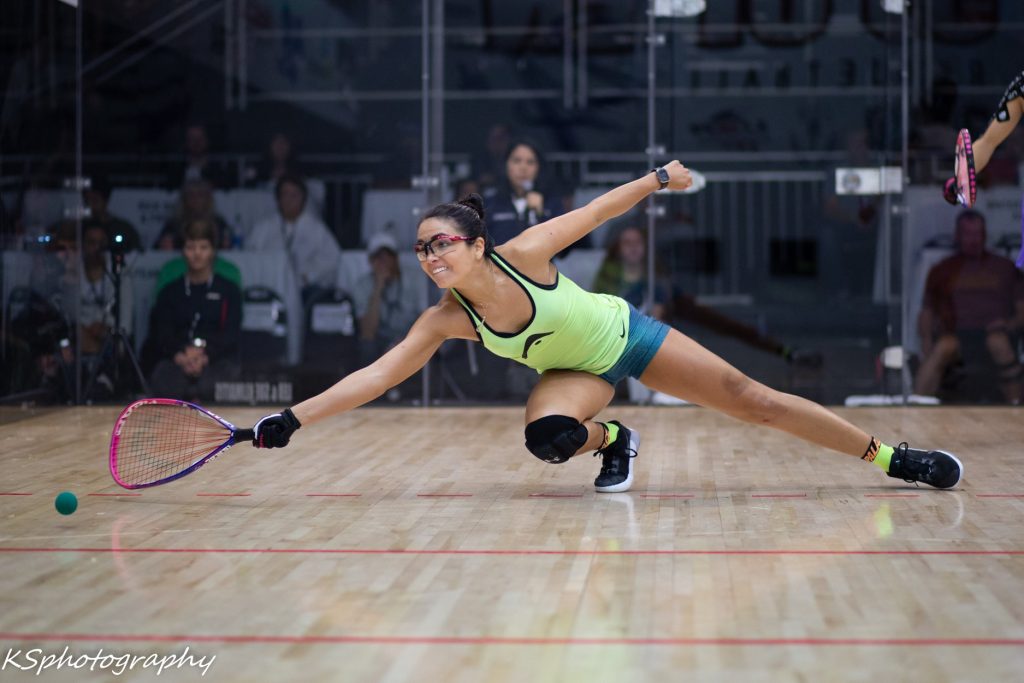 The LPRT returns to San Antonio for the first time since 2019, having taken the requisite Covid break and then just missing 2022. Prior to that, the Battle at the Alamo was a staple for nearly a decade on tour and I'm sure the ladies are glad to be back. The draw size reflects that, with enough players to push to a ro und of 64, the first time we've seen an LPRT draw that large outside of the US Open since the last Denver major. So that's great news, and there's a great draw here.
Tournament Director Mike Cantu has also gotten significant prize money to fund big-time Mixed draws and Men's open draws, so more than a few IRT regulars are here to play Open and Mixed.
R2 Sports App link: https://www.r2sports.com/tourney/home.asp?TID=40580
The entire top 10 is here, and only a couple non-retired players are missing out of the entire top 20 (Lotts and MRR), so get ready for solid matches from the get-go.
——————————-
Round of 32 notable match-ups: Here's what to look for early thursday:
– In the 16/17 @GabGaby Martínez matches up with Nancy Enriquez in a good early test.
– Fresh off a win at the Asia Open, Argentine Martina Katz makes the long, long flight to Texas to face off against #9 Kelani Lawrence .
– #11 Brenda Laime takes on US intercollegiate champ Annie Roberts in the opener.
– Not for the first time, both members of the Colombian national team @Cristina Amaya and partner @Maria Paz Riquelme have to play in the opening round of a pro event.
– Lastly, the match of the round has to be Costa Rican rising star @Maricruz Ortiz against #7 seed Angelica Barrios . Ortiz just beat Barrios at the PARC event two weeks ago en-route to a semis appearance, but that was IRF and rally scoring. This is the pro tour and a different vibe; can she repeat the win? I think she's a bad matchup for Steffany and can get another big win here.
——————————-
Round of 16:
– #1 Paola Longoria , the embattled long-time #1 who's taken more losses this year than in the last decade combined, cannot be happy seeing Gaby in her round of 16 match. Longoria should move on, but Gaby has beaten her in the past and will look to take advantage of Longoria's recent slide.
– The 8/9 Lawrence – Carla Munoz match is a rematch at this juncture from a pro event in November, a 3-game Kelani win. Can she repeat the task or can Munoz reverse the trend on her season so far?
– #5 Jessica Parrilla is the unlucky recipient of the @JMaria José Vargas comeback tour; Vargas is now up to #12 after taking maternity leave and has been dominating since her return. Look for Vargas to get the "upset" here and make more waves.
– #4 Erika Manilla projects to face her former doubles partner @Hollie Scott in the 16s for the second time this year; the first time was a dominant 6,6 win that portends well for Manilla in next month's US Singles National team qualifiers. This is a possible semis or finals preview of Nationals and both will be looking for an advance scouting report on the other.
– #3 Alexandra Herrera projects into Valeria Centellas, who just can't seem to capture the flash of brilliance she showed back in 2019-2020 and has been mired in the mid-teens ever since.
– Laime – @Natalia Mendez is a great round of 16 match between two players who both flash top-4 talent. They have not met since June of 2021, and Mendez owns all three h2h wins.
– If Ortiz can get past Barrios, she projects into an old guard vet in Samantha Salas who plays a similar power game, a match that could be close. But I'd favor Ortiz' chances to move on.
——————————
Projected Qtrs:
– #1 Longoria over #8 Lawrence. Paola is 7-0 lifetime over Kelani.
– #4 Manilla vs #12 Vargas: match of the round. These two heavyweights both play power ball (they were #1 and #3 at last year's radar gun challenge). They have not met since 2014 in any format. Who's hot and who will handle the pressure better? My money is on Vargas to win a close one and build on her great results since coming back.
– #3 @Alexandra Herrera over #6 Mendez: the lefty is 10-1 lifetime over Natalia.
– #2 @Montse Meja Lopez against Ortiz; Mejia should end the run of the Costa Rican junior here, but good things are on the horizon for Maricruz.
Semis:
– #12 Vargas over #1 Longoria. After starting her career just 2-41 against Longoria … Maria Jose has beaten her twice running, once at the Arizona stop in February and then at PARC earlier this month. Vargas seems to have moved past whatever mental block she had versus Paola, and I think she wins again.
– #3 Mejia over #2 Herrera; Mejia has one four tourneys on the trot, and has beaten her long-time doubles partner four times in the last calendar year across multiple competitions. Montse has her number and wins again.
Finals: I think Mejia has figured things out, has beaten Vargas twice this year already (finals in AZ, then finals in PARC), and is in the driver's seat on tour right now. Mejia wins the title for her 5th straight and virtually guarantees she ascends to #1 by season's end.
——————————-
Doubles Preview: no pro doubles this weekend, the first time in I can't remember how long the LPRT hasn't had a doubles component. Instead we'll get big money in the Men's Open singles and Mixed doubles, and should have some fun draws there.
There is a U21 singles draw accompanying the main pro draw though, and it features 10 up and coming players. I really like these U21 draws, which give a second chance at cash to younger players. I like Ortiz over Katz in this one, with Roberts and Centellas in the semis.
———————————
Look for Streaming in the regular places; follow the LPRT on Facebook and sign up to get notifications when they go Live.
Look for Timothy Baghurst, Jerry J Josey Jr., and Tj Baumbaugh on the mike, calling the shots!
Reminder to Players! Please like and follow this page so that when I tag you, you see it. Facebook will only retain tags of people that like/follow a page, which means lots of you are not getting the notoriety of getting tagged and noticed on Facebook. If your name is here and it isn't tagged … it probably means I attempted to tag you but Facebook stripped it.
Coincidentally, if you're interested in playing Fantasy Racquetball for this event, the links to the brackets are advertised on LPRT's main page. The winner each week gets free swag!
Associations