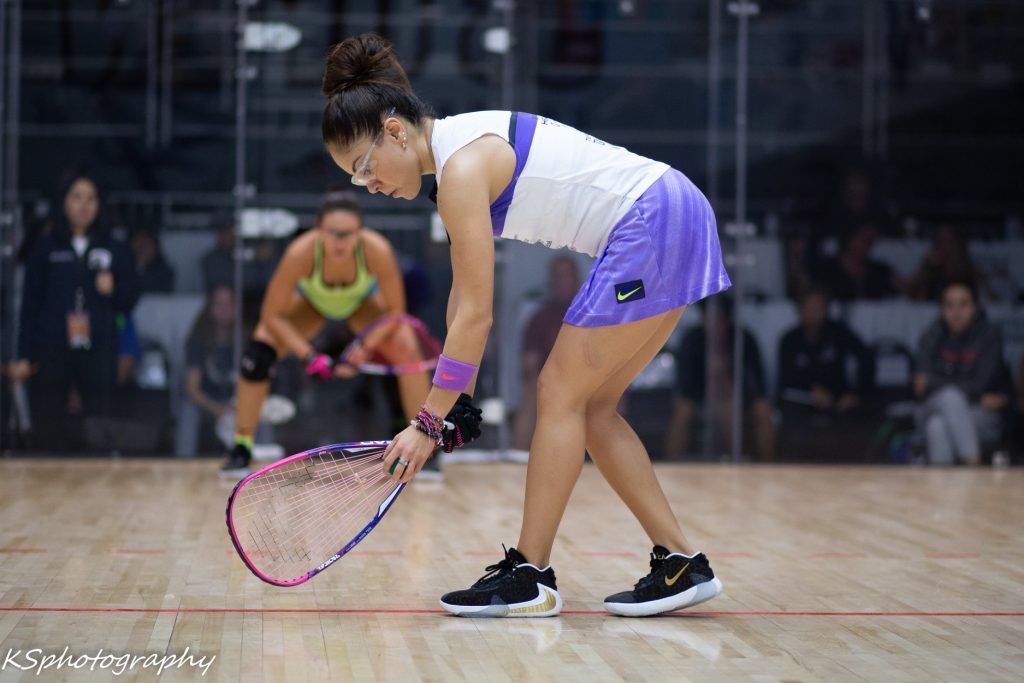 Congrats to your LPRT Pro winners on the weekend:
– Singles: Paola Longoria
– U21 Singles: Valeria Centellas
Paola returns to the winner's circle for the first time in many months, a strange thing to say for someone who has 110 career tier 1 wins and, prior to this year, was a 95% favorite to win.
There was also a healthy Men's Open Singles and a great Mixed Pro doubles event; read on for recaps.
R2 Sports App home page for event: https://www.r2sports.com/tourney/home.asp?TID=40580
——————
Lets review the notable matches in the Pro Singles draw.
Singles Match report in the PRS database: https://rball.pro/jb3
—————-
In the 32s, no real upsets but a couple of notable results:
– @AAna Gabriela Martínez returned to the tour and downed LPRT vet Nancy Enriquez in two games 6,11.
– #5 Jessica Parrilla was taken to a breaker by the current Mexican 16U champ (and finalist at World Juniors last November) Yanna Salazar . Watch out for Salazar, the next in a long line of promising Mexican junior women.
– #4 @EErika Manila was really pressed by reigning US and World 16U champ @Naomi Ros, playing in her home town. Manilla took the first, 15-7, but Ros powered back to take the 2nd 15-9 and force a breaker. The reigning US champ took the breaker 11-6 but this match was closer than Erika probably wanted. Ros, like Salazar, is poised for a breakthrough.
– #7 @Angelica Barros got a walk-over when Maricruz Ortiz no-showed. That had to be a sigh of relief for the Bolivian; Ortiz took her out with relative ease at PARC in Guatemala earlier this month. I thought this draw opened up for Ortiz and predicted as much in my preview; she misses an opportunity to put some LPRT points on the board.
—————-
In the 16s, we got some great matches and some upsets.
– #1 Paola Longoria held serve against a top rival in Gaby, grinding out a 13,14 win. Gaby made a furious come-back attempt in game 2, coming back from 8-14 down to tie it, but Paola held on for the 2-game win.
– #8 @Carla Munoz got a very solid win over a top rival in #9 @Kelani Lawrence in a breaker to move into the quarters for the 4th time in 8 tourneys this year.
– #12 Maria José Vargas "upset" #2 Parrilla to move on; this was an expected win for the come-back Vargas; question is, how far back up the rankings can Vargas get with the newly vulnerable Longoria on her heels?
– #4 Manilla took out her fellow team USA mate Hollie Scott in two, a match that will help solidify Manilla's seeding ahead of US Nationals.
– #14 Valeria Centellas got her best career win in topping #3 Alexandra Herrera . After exploding onto the scene in 2019, Centellas has struggled to get out of the 16s, but this win ensures her 3rd quarterfinal of the season.
– #11 Brenda Laime trounced #6 Natalia Mendez 7,6 to move on. Laime continues to be a dark-horse whenever she enters an event, with recent wins this season over Longoria, Herrera, Manilla, and now Mendez.
– #10 Samantha Salas made fast work of #7 Barrios to move into the quarters for the 91st time in her illustrious career.
– #2 Montse Mejia , who is on a 21 match win streak as of this round, made fast work of Colombian @Cristina Amaya to reach the quarters.
—————-
In the Quarters, some bracket busting.
– #1 Longoria dropped the first game to #8 Munoz (the first time in 21 meetings where Carla had taken a game off of Paola), then the champ ground out game 2 before turning the tie-breaker into a romp.
– #12 Vargas continued her comeback with a dominant 3,6 win over #4 Manilla. The two play a similar game … Vargas just plays it better right now.
– #11 Laime continued her run, ending Centellas' weekend despite her big win.
– The big result; #2 Mejia goes down against the veteran #10 Salas.
—————
In the Semis:
– Longoria turned the tide against Vargas, to whom she had lost two in a row, by grinding out a tie-breaker win.
– Laime took out Salas 11,11 to make her second ever pro final.
In the Finals, despite having a h2h win over Longoria earlier this season, Laime just seemed overwhelmed by the opportunity and Longoria crushed her 7,3 to claim the title.
—————-
Points Implications of results
For months i've been saying this title was Mejia's to lose … and i'm still right, but this weekend's results definitely closed the gap between the players. Longoria may hold a 400+ point advantage right now in the rolling 365-day standings, but Mejia's ahead in season to date points. However, she squandered a huge chunk of her S-T-D points lead this weekend by losing in the quarters … and now the two players are nearly tied for the season. I have Montse with just an 11 point lead before the fractional points that the players get for winning an extra game here and there. Suddenly the last two events take on even more import. Simply put, Mejia cannot afford another early round loss to an opponent she should be beating if she wants the title.
—————-
Other Draws. There was no LPRT doubles, but we did get several other interesting draws in San Antonio.
– LPRT U21: touring pro Centellas topped three fellow U21 players to take the LPRT U21 draw without losing a game. She beat USA National team member @Annie Robert in the final 9,4. A solid weekend for the Argentine.
– Men's Open: the Men's "Open" draw featured two top-8 IRT pros, seemingly in violation of their player contracts unless there was some sort of deal made with the tour, and the Texas fans got some fireworks on and off the court.
Two Texans both stretched the top two seeds @Daniel De La Rosa and Alejandro Landa to tiebreakers in the quarter finals; Brendan Jennings took the first game 11 before falling 5,5. Meanwhile US Junior National team member @Cole Sendry gave #2 Landa everything he could handle, taking game one, diving all over the court and pushing the tie-breaker to 11-7. There were both on- and off-the-court issues here that may have ramifications for the senior member of the US Team; we'll leave the commentary at that for now.
After the fireworks in the quarters, the rest of the draw went chalk, with DLR downing Christina Longoria with ease and Landa cruising past #3 @Alan Natera in two fast games to setup the expected final. In the final…DLR dropped the first game 14 to his US National doubles team partner before turning on the jets to win games 2 and 3 for the title and the cash.
– Mixed Pro: a great Mixed Pro Doubles draw featured 8 of the top 10 LPRT pros playing with a slew of IRT and other top players battled it out for an upset-filled Mixed draw.
In the end, #3 seeds and Husband/Wife Duo Natera/Munoz took the title over #1 Landa/Vargas in two close games.
—————–
Thanks for all the streaming on the weekend, especially from broadcasters Timothy Baghurst, Jerry J Josey Jr., and @Tj Baumbaugh] Also thanks to the excellent commentary from guest announcers like Richard Eisemann and Sandy Rios all weekend.
Thanks to the Tourney Director Mike Cantu for putting this event on!
——————
Next up?
Per our handy master racquetball calendar …
The LPRT is right back in action, with the tour flying to South Carolina for their annual Sweet Caroline grand slam in Greenville, SC, home of the Ladies pro hall of fame.
That will be the last event that players have to secure seeds ahead of the 2023 US National Singles team qualifier in Chicago at the end of the month. The Men's pros have a satellite in Costa Rica in June, but otherwise have nothing official until Denver's event in August.
——————-
tags