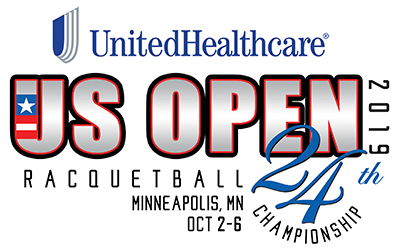 Lets run through the qualifying rounds for the LPRT ahead of the main draw. Hopefully by the time you read this the matches havn't already started 🙂
There's 41 players in this draw, and the LPRT qualifies the top 24 into the main draw, so 17 players are competing for 8 main draw/round of 32 spots. This means one round of 128 and then a round of 32.
Here's a quick run through notable round of 64 matches to look for.
– #32 Maricruz Ortiz vs #33 Linda Tyler; Costa Rican junior international Ortiz makes just her 3rd ever pro appearance and is set to play infrequent pro player Tyler. A good test for Ortiz, who started representing her country in her age-16 season and still has two full years left in 18U.
– #27 Jenny Daza Navia vs #34 Annie Roberts; another generational battle; Bolivian Daza has been playing for her country for more than a decade and, in 2018, took out Maria Jose Vargas Parada in the 32s of the Open. Roberts makes her LPRT debut here; she's the two-time defending USA junior 16U champ and is playing in her 16U season.
– #31 Cheryl Gudinas, who has won this event twice, faces off against #34 Anna Rivera, who is just finishing up her age-18 year. Fun fact: Rivera was born in Feb 2000; Gudinas won four straight pro titles starting in 2001.
– #26 Hollie Rae Scott takes on Colombian veteran international #39 Carolina Gomez. Scott is the reigning intercollegiates champ and lost 11-10 in the US national final in May to Kelani Lawrence Meanwhile, we havn't seen Gomez in a pro event since the 2010 US Open, though she's been a regular fixture in the IRF circuit for Colombia for most of this decade.
—————
Once the qualifiers are set, we'll circle back and review the round of 32.
LPRT
UnitedHealthcare US OPEN Racquetball Championships
USA Racquetball
Federación Costarricense de Racquetball
Federación Boliviana de Racquetball
Federación Mexicana de Raquetbol