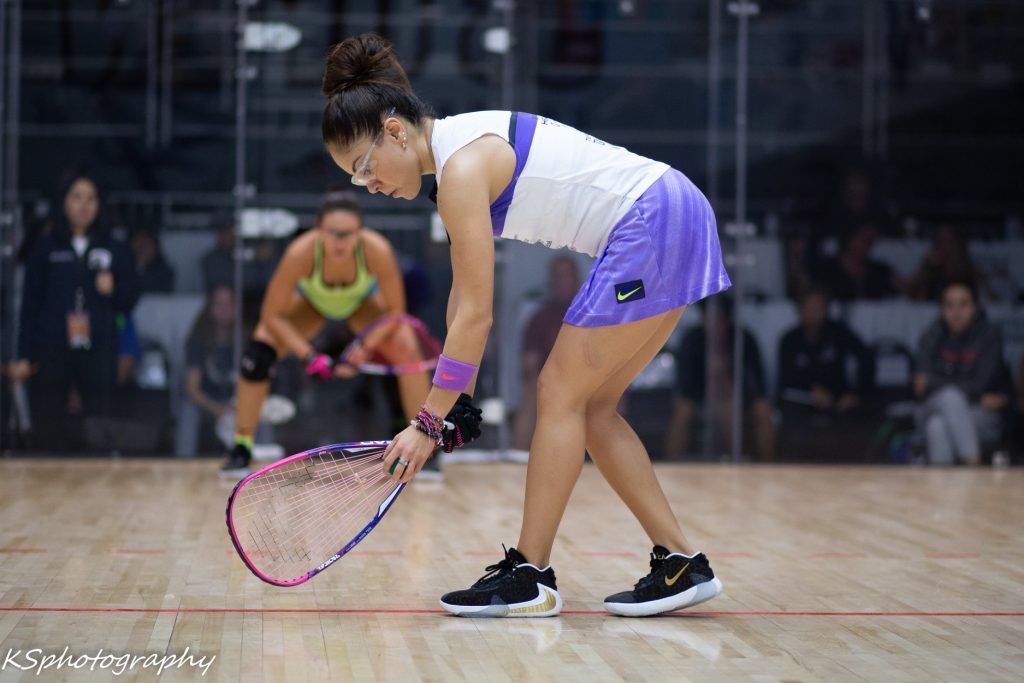 With the last potential scheduled LPRT event on the schedule cancelled due to the Covid-19 pandemic, the LPRT has officially declared the 2019-20 season complete.
This is our season-ending post for the Ladies Pro tour.
Now updated at www.proracquetballstats.com for the end of the season:
– 2019-20 Rankings online: http://rball.pro/5DC5C8
– LPRT Tour History in bullet points: https://www.proracquetballstats.com/…/lprt_tour_history.html . Updated for the end of hte season
– LPRT List of Year End title winners: https://www.proracquetballstats.com/…/lprt_year_end_titles.…
——
A note about the points at season's end: there's a rolling 12-month period of points, and then a season-to-date points total. In some cases they do not show the players in the same order. Thanks to the sudden end of the season there likely will be a decent reshuffling of player seeds upon the restart of next season. Where it mattered, I'll note it in the write-up below.
See https://www.ladiesprofessionalracquetballtour.com/rankings for the current Singles rankings online.
——
Congrats to Paola Longoria, who secures her 11th year end pro title. She went 32-1 on the season, winning 7 of the 8 events she entered and making the final in her sole loss (in Virginia in September of 2019). Her career W/L record on tour is now 472-31, an astounding 93.8 Winning percentage. She holds 99 tier 1 titles plus an additional six satellite titles for 105 pro titles for her career. She's just turned 30 and seemingly has many more years of dominance ahead.
——
Here's some analysis of the rest of the top 10 and beyond.
– #2 Maria Jose Vargas Parada dominated this season, making 6 of 8 pro finals and downing Paola Longoria in Virginia for her 5th career LPRT title. She holds a significant lead now over #3 Salas heading into next season.
– #3 Samantha Salas Solis had an inconsistent season, making just one pro final on the season after making the final 9 times in 9 tries last season. She still holds a significant points advantage over #4 though, but has to be facing some questions in this off-season as to why her season went off the rails and what she can do to get it back on track.
– Alexandra Herrera holds steady at #4 for the third straight season. She made 4 semis, 2 quarters and missed 2 events in the 8-event season.
– #5 Natalia Mendez improved her year end standing for the fourth straight season, just barely pipping #6 Rajsich for the 5th spot on tour. She made two semis on the season.
– #6 Rhonda Rajsich finishes off her 20th straight season on tour ranked in the top 6 or better. She had an up and down season, getting upset in the 16s four times, but also making two semis. She seemed to improve as the season went on.
– #7 Montse Mejia finishes 7th on tour despite only playing half the events, and she made statements whenever she did play. This is her first career pro top-10 finish. In each of her four appearances, she exited at the hands of #1 Longoria and has a slew of wins over top 8 players. She actually led #6 Rajsich in season-to-date points and will likely jump up quickly next season. It is relatively safe to say that if Mejia played the tour full time, she'd be pushing for #2 just behind Longoria.
– #8 Nancy Enriquez held onto the #7 seed for most of the season, getting knocked out of it thanks to two late-season round-of-16 upsets to finish ranked 8th.
– #9 Amaya Cris survives a mid-season injury without too much rankings damage thanks to the abrupt end of the season, but she loses her long-held foothold on the #8 spot for the time-being and would face a tough opponent in Enriquez in the 16s just to face Longoria. Its hard to get out of the 8/9 spot.
– #10 Masiel Rivera Oporto takes the 10th spot by the skin of her teeth, pipping #11 Parrilla by just four points. This is Rivera's first career top 10 finish.
——–
#11 Jessica Parrilla just missed out on a return to the top 10, but she had a great 2nd half of the season to build upon in her attempt to regain her former lofty ranking. She also made up some of the most ground on tour rankings wise, finishing last year ranked 37th after missing most of the season with a serious knee injury.
A side note here; the difference in points from #12 to #15 is just 33 points this season; that's basically one additional quarter final appearance. One result can vault these players up the rankings significantly.
#12 Carla Muñoz Montesinos also made a great jump this season after finishing #20 last year. She had a couple of solid wins this year over top-8 players and should push for a top 10 spot next year.
#13 Brenda Laime Jalil repeats at #13 from last year's season ending rankings. She made two quarters on the season and proved to be a tricky opponent all year.
#14 Ana Laura Flores also repeats at #14; she had a couple of solid wins on the year after blowing through Mexican 18U last summer.
#15 veteran Adriana Riveros takes a step back from touring and falls from #10 to #15 this season.
#16 Sheryl Lotts played top 10 pros tough all season, was seeded as high as #10 at one point but settles in at #16 on the season.
#17 Erin Nocam had a couple of solid wins and made a pro quarter this year, improving to #17 for the season.
#18 Maria Renee Rodríguez grinded (ground?) her way through the season to improve from last year's #23 finish.
#19 Cassandra Lee played 6 of the 8 events on the season and played top-8 seeds tough all year. She falls slightly from last year's #15 finish.
#20 Bolivian turned Argentine Valeria Centellas only played 4 events but made a quarter and a semi. She had wins over four of the current top 10 players on tour as well as the reigning US national champ. She's also got one more year in juniors, which should send shudders down the spines of ladies pro players as she gains confidence and power.
——-
Notables in the 20-30 range:
#21 Adrienne Fisher Haynes finishes ranked on tour for the 21st straight season. The tour veteran got a solid win at the US Open and played top 8 players tough all season.
#22 Kelani Lawrence played 6 of the 8 events on tour this season and made a quarter-final after a solid win over Enriquez in Florida. The reigning US National champ seems poised to make a run up the rankings.
#23 Susy Acosta Racquetball finishes her 23rd season on tour.
#24 Frederique Lambert falls from 9th last season and 2nd the season before now that she's a practicing medical doctor. The tour misses having such a talent involved on a regular basis.
#25 Hollie Scott continues to tour part time while in college and is a dangerous player when she does play.
#27 Ana Gabriela Martínez came out of "retirement" to play a few events, but falls precipitously from last year's #11 spot. I'm hoping she returns to full time touring when her school commitments allow and competes for a top 10 spot.
—————
Other Notables the rest of the way
#35 Cheryl Gudinas earns ranking points in her 27th straight season, every season since 1993-4.
#33 Graciana Wargo was a pro debutant this season, as was #37 Megan Shelton, #46 Kathy Nells, #54 Ayoko Hanashi and #54 Annie Roberts . Wargo and Roberts are US junior national team members who played pro events for the first time this season.
—————
What's next for the LPRT?
The team is working on rescheduling the TeamRoot.com classic to be the opener for the new season. No word yet on when that might happen. But the next time the ladies take the court it will be to start the 2020-21 season.
—————
Tags
International Racquetball Tour
LPRT
International Racquetball Federation – IRF
Pan American Racquetball Confederation – PARC
UnitedHealthcare US OPEN Racquetball Championships
USA Racquetball
Racquetball Canada
Federación Mexicana de Raquetbol
Federación Boliviana De Raquetbol – Febora
Federación Boliviana de Racquetball
Racquetball Colombia
Federacion Colombiana de Racquetball
Asociación Argentina de Racquetball
Federación Chilena Racquetball
Racquetball Rancagua, Chile
Jugadores Racquetbol Guatemala
Ferac Racquet
Reaching Your Dream Foundation