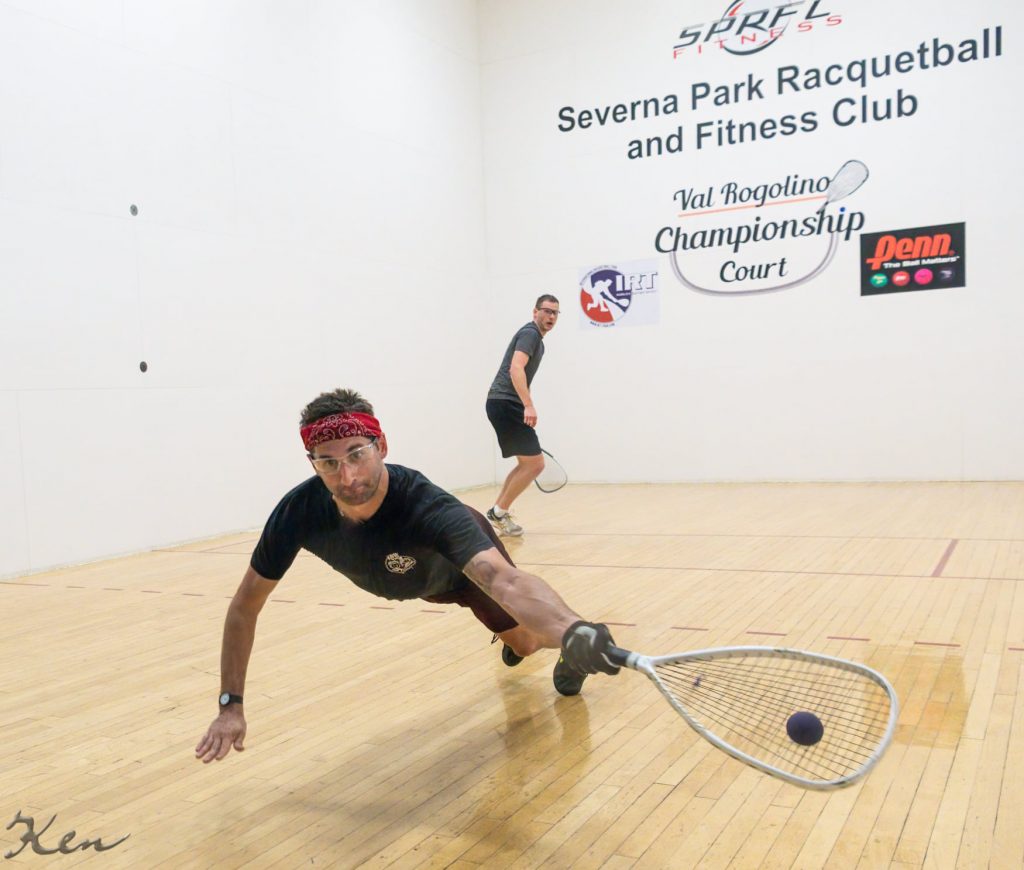 This weekend, the Kelley brothers are inviting 20 of their closest racquetball friends to their unique home court for a fun shootout. The players are coming from all over the eastern seaboard, with 9 different states represented.
Here's a review of the top 8 seeds:
Former IRT regular Kyle Ulliman​ heads over from Ohio to claim the top spot.
Host Joe Kelley claims the #2 seed, having won the first iteration of this event last march.
Ohioan Victor Migliore​ has been playing the IRT regularly lately.
Maryland's Dylan Pruitt​, who was the 2019 18U doubles junior national champ and who made the semis here in March.
Texan Brennen Jennings​ had the furthest trip but represents the great state of Texas in the draw.
Floridian Alex zamudio​ has been making some waves lately in both his home state and on the IRT.
Marylander Ben Bleyer​ is a dark horse 7th seed, not well known nationally but a solid player from the Baltimore suburb of Ellicott City.
Georgian Austin Cunningham​, who raced to the final here in march and will have his work cut out for him to repeat.
Also here are long-time new england top players Jason Sylvester KWNorth Properties​ and Jose Flores, who had a barn burner of a quarter final in March. Junior phenom from NY @josh shea is here as well as the 9th seed, and the other host Sam Kelley is the 12th seed.
Here's a prediction piece, picking up in the round of 16:
Upset watch in the 16s for these matches:
8/9: Shea has been playing tough but Cunningham should advance.
5/12: Sylvester as a 12 seed is tough; he was the #2 seed in March and could upset the young Floridian here.
7/10: Bleyer is good, but so is #10 Flores. This could go either way as the wily veteran Flores plays tough.
Quarters prediction:
Ulliman over Cunningham in a breaker
Jennings wears down Pruitt in a breaker.
Migliore takes out a fatigued Sylvester
Joe advances in a tough one over Bleyer.
Semis prediciton:
Ulliman over Jennings
Joe over Migliore
Final: Joe repeats on home soil and upsets the Ohioan in the final.
Should be a fun one! Look for streaming from the private accounts of the players in the draw Play starts 6pm Friday and finishes up 8pm Saturday night.