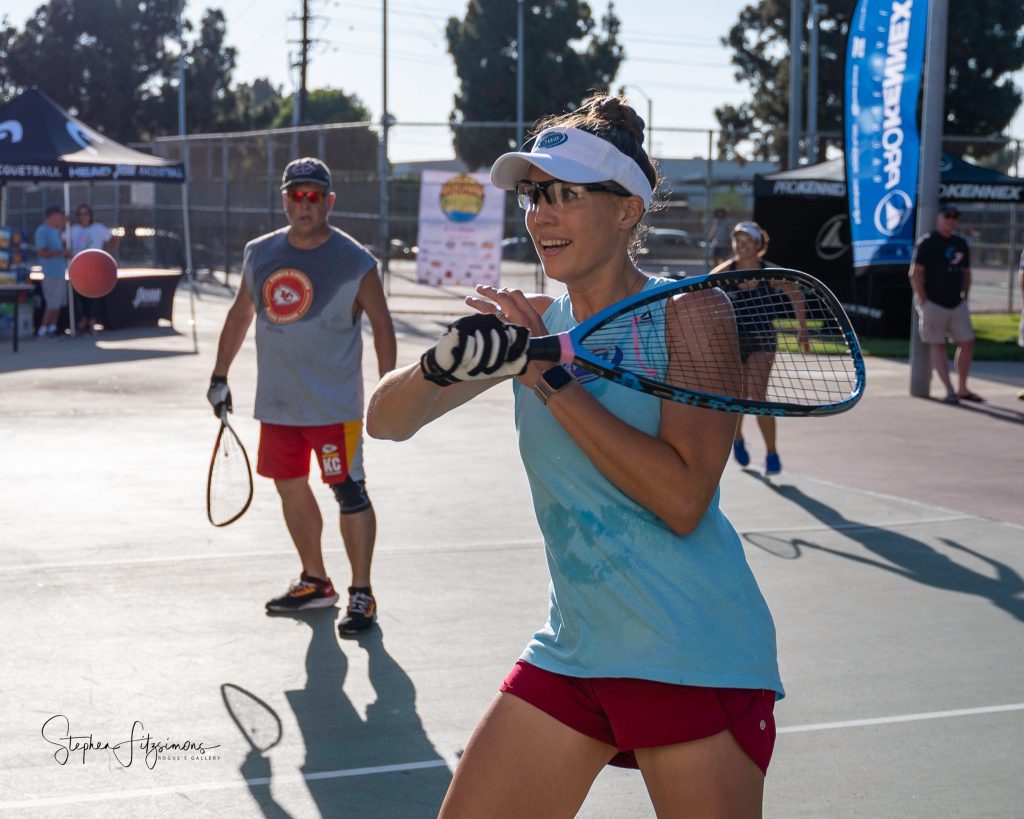 Hello Outdoor Racquetball Fans!
With Outdoor Nationals in the books, the second leg of the three-leg Outdoor Cup Series for 2022 is in the books. This post is to give you an update on the cup standings for outdoor Men and Women pros and publish the full standings.
(If you want to read the standings after Beach Bash, published in Late March, click here: https://blog.proracquetballstats.com/…/outdoor-cup…/)
LPL Financial Women's Outdoor Cup Series
Click here: https://rball.pro/uvy for the updated standings after Outdoor Nationals.
Top 5 Women after Outdoor Nats:
Michelle De La Rosa : 855 pts
Hollie Scott : 598.75 pts
Carla Munoz : 437.5 pts
Kelani Lawrence : 325 pts
Katherine,neils : 321.875 pts
Michelle De La Rosa extends her lead at the top with two 1st place finishes at Outdoor Nationals, and will be very difficult to catch in Vegas for the top prize. Hollie moves up from 5th place after Beach Bash to #2 on the back of three 2nd place finishes in three divisions in Huntington Beach. Munoz, who missed Beach Bash due to previous commitments, roars into the top 3 thanks to two titles in California. Kelani and Katie remain in contention, but it looks like the prize money will come down to the current top 3 ladies.
6-10 goes Masiel Rivera , @Erika Manilla , Jessica Parrilla , and then tied for 9th are @AAngela Veronica Vera Ortega and @VicVictoria Rodriguez .
KWM Gutterman Men's Outdoor Cup series
Click here: https://rball.pro/br0 for the updated Men's cup standings after Outdoor Nationals.
Top 5 Men after Outdoor Nationals:
Daniel de la Rosa : 1081.25 pts
Andres Acuna : 613.125 pts
Eduardo Portillo : 600.625 pts
Javier Mar: 510 pts
@Alvaro Beltran : 504.68 pts
Daniel, unsurprisingly, has a massive lead atop the standings thanks to two titles in Florida and another in California; he likely has sewn up the cup title unless he misses Vegas altogether. Acuna, who was not in the top 5 after Beach Bash, roars into 2nd place thanks to his singles title in California. Lalo moves up to 3rd from 6th place thanks to his 2nd place finish in Mixed Doubles in Huntington Beach. Mar and Beltran remain in the hunt, but Mar's absence in California prevents him from building on his fantastic Beach Bash results.
6-10 goes Robert Sostre , Josh Tucker , Jason Geis , Micah Rich, and @Greg Solis .
As always, thanks greatly to 3Wall Ball and Mike Coulter for organizing the cup series, thanks to LPL Financial and Kwm Gutterman for underwriting the cups for both the Women and the Men, and thanks to the players for making outdoor majors as much fun as they are.
See you in Vegas!
WOR – World Outdoor Racquetball
@USA Racquetball