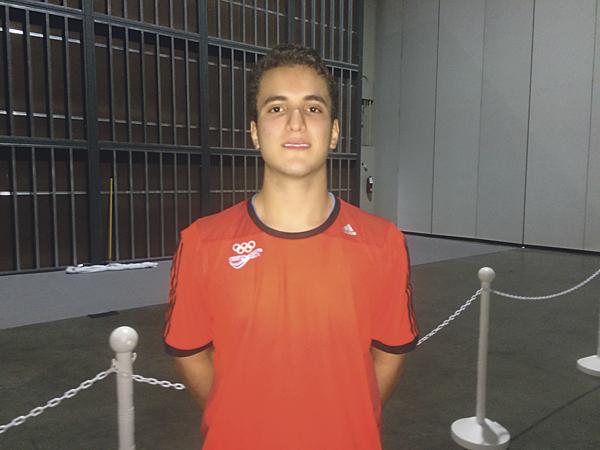 The IRT Tier 1 slate may be done for the 2018-19 season, but a bunch of lower tier events are on the schedule still, including the 2019 Costa Rica Open, being held at the Costa Rica Country Club in San Jose, CRC.
R2sports link here: https://www.r2sports.com/tourney/home.asp?TID=30427
There's a solid Pro draw of 22 players, including 5 of the current top 10 players on the IRT, another 6-7 regular IRT touring pros, plus a number of internationals we normally only see at IRF events. We also get the #1 and #2 players from Cuba playing this event, which is a treat.
Lets preview the draw and predict the singles competition:
———————-
In the Round of 32/Play-ins, some interesting match-ups;
– In the 16/17 two Guatemalan Internationals face off: Hanzel Martinez Perez versus Edwin Galicia
– #12 Alan Natera Chavez faces off against Cuban #1 Maykel Mollet; Natera should advance, but Mollet is a tough player.
– #11 Ernesto Ochoa takes on Cubvan #2 Enier Chacon, another relative unknown but who plays well in International events.
Projecting the 16s; here's some fun round of 16 matches:
– #8 Felipe Camacho vs #9 Andres Andres Acuña; doubles partners in this event, they met in the IRT season opener, an Acuna 2-game win. Since then Acuna has had a magical run to the semis of PARC. They're both on home ground; both players hailing from Costa Rica, so this could be a spirited match.
– #5 Rodrigo Montoya Solís vs #12 Natera: they just met in Syosset; a 2,2 Montoya crushing … which was kind of the reverse of 2019 Mexican Nationals, when Natera beat him in the quarters. I'm guessing Montoya advances here.
– #6 Mario Mercado vs #11 Ochoa: Here's an interesting point: Ochoa has never entered a Tier 1 IRT event. But he's got a ton of solid wins in Mexican Nationals (including a win over Beltran in 2018) and on WRT events close enough to his home in Chihuahua. Now he's flown to Costa Rica and ends up facing an IRT top 10 player. Should be an interesting match. I suspect Ochoa can win this.
– #7 David Horn vs #10 Javier Mar; tough opener for Horn, having to face Mar, fresh off a Qtr final appearance in Syosset. Mar beat Garay, Montoya and Sebastian Franco in NY before falling to Kane; Horn has his work cut out for him here.
Possible Quarters:
– #1 Rocky Carson vs #9 Acuna; they last played at the 2017 US Open; Rocky is 3-0 lifetime over Acuna on tour. Somehow these frequent international players have avoided each other in IRF events. Carson cruises here despite Acuna having the home crowd rooting for him.
– #4 Alvaro Beltran vs #5 Montoya: they've already met twice on tour this year; both two game easy wins for Montoya. I think Montoya's game is a bad match-up for Beltran right now, who can shoot and put balls away but not under pressure like he gets when Montoya's power serve is on. 
– #3 Andree Parrilla vs #6 Mercado; Assuming Mercado gets past Ochoa, he runs into Parrilla, who drastically improved his ranking this year to finish 4th on tour. But, the last time they played it was Mercado dumping Parrilla out of the Bolivian Grand Slam on home soil. Look for Parrilla to junkball his way to a win here.
– #2 Alex Landa vs #10 Mar: wow, great match. Mar beat Landa in the 2017 FMR finals … and then Landa returned the favor beating Mar in the quarters of the 2019 event en route to the title. These are two very good players, very close in talent, and if Mar is on Landa will not be able to beat him. Any given sunday; this is a coinflip.
Projecting the Semis:
– Carson over Montoya; a rematch of Chicago semis, where Rocky won 11,2 and gave Montoya a lesson in the second game on match control.
– Landa over Parrilla: another tough match for Landa; if he gets to the finals here he'll have more than earned it. If Landa gets by Mar though, I think he's in jeopardy of losing here. Parrilla's beaten him twice on tour this year and could do it again.
Final prediction: Carson over Parrilla. The last two times they've played, it was a Parrilla 11-8 win in Chicago 2018 … and a Laurel Carson 11-10 win where Parrilla blew a simple cross court pass on match-point to lose. I expect another close one but Rocky's hard to beat.
———————-
They're also playing doubles in San Jose. The Mar/Montoya team is only seeded 4th somehow; they'll likely face Beltran/Landa in one semi, while the Costa Rican national doubles team of Camacho/Acuna likely faces two IRT regulars paired together in Mercado/Horn.
I like Mar/Montoya over Camacho/Acuna in a loud final.
———————
International Racquetball Tour International Racquetball Federation – IRFFederación Mexicana de Raquetbol