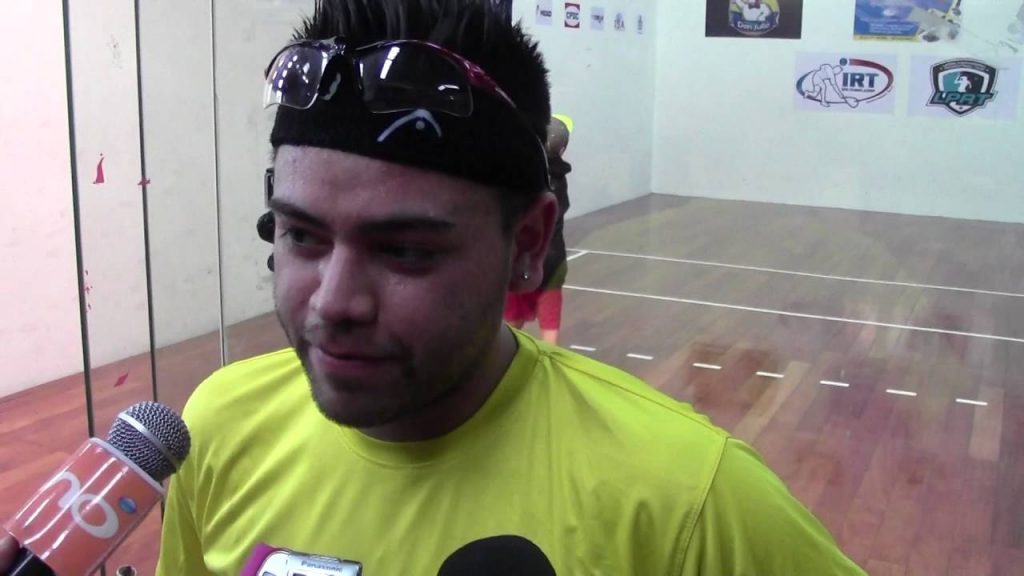 While the International Racquetball Tour was in Austin this past weekend for the Longhorn Open, one of the longer continuously running events in the land was happening back in my neck of the woods, with an IRT Tier 5 draw plus a solid Women's open draw that saw some great matches and contributed to some great Mixed Open play.
Here's a wrap-up of the 2020 Wintergreen Classic from Laurel, Md this past weekend.
R2 Sports App home page for event: https://www.r2sports.com/portfolio/r2-event.asp?TID=30705
——————
In the Men's Pro:
Seeds when chalk to the semis, where the top four seeds advanced in #1 Maurice Miller, #2 MoMo Zelada, #3 Troy Warigon and #4 David Austin. We saw all these players in action in Laurel when the IRT visited in September, and they were all back here for this event.
Other notables in the draw: LPRT touring pro and Momo's wife Masiel Rivera Oporto competed in the draw, upset the 5th seed and fell in the quarters. Top east coast junior Dylan Pruitt, who represented the USA playing doubles in the World Juniors last November, was the 6th seed and fell to home-town player Warigon in the qtrs.
In the semis:
– #1 Miller defeated New Jersey's #4 seed Austin 5,7
– #2 Zelada went tie-breaker with #3 Warigon as they often do, with Zelada coming out on top again 11-4.
In the final, Zelada outlasted Miller for the third time in the last year in east coast events, blanking him in the breaker to take the title.
—————
Women's Open:
Virginia's Kelani Lawrence was the 3rd seed of three LPRT pros in this round robin, but beat both Valeria Centellas and Masiel Rivera in dominant fashion to take the title. It was definitely a statement by Kelani, who has now broken into the LPRT top 20.
Interesting side note: Centellas' home town in r2sports was listed as Buenos Aires, Argentina. I had heard rumors that she was considering a country switch from Bolivia to Argentina and I wonder if it is now official. This is an interesting development for the international game; Argentina has long been represented by two top LPRT pros in the international game (Maria Jose Vargas and Natalia Mendez, ironically themselves both Bolivian-born and naturalized as well). We'll see if this gets officially announced at some point.
—————-
In Men's Open Doubles; the 2nd and 3rd seeded singles players Miller and Warigon teamed up to dominate long-time Virginia-based tourney players Ross Weinberg and Raul Berrios in the final. Good showing by the veteran team to oust the #2 seeded youngsters of Pruitt/Austin to advance.
—————-
In Mixed Open Doubles: the presence of a number of top women's players made the Mixed Open draw fabulous.
In one semi, #1 seeds Warigon & Lawrence took out top dc-area doubles players Weinberg and Kristen Junkin Jones, and in the other semi #2 seeds Miller and Centellas defeated Rivera and Pruitt.
In the final, the reigning world doubles champion Centellas helped spur her team to victory, with Miller/Centellas winning a tight two-game match against Warigon/Lawrence.
—————-
Great play all around
International Racquetball Tour
LPRT
International Racquetball Federation – IRF
USA Racquetball
Federación Boliviana De Raquetbol – Febora
Federación Boliviana de Racquetball
Asociación Argentina de RacquetballRacquetball Tournament in Laurel, MD USA at SportFit Total Fitness Racquet Club. 1/17/2020 – 1/19/2020 2020 Wintergreen Classic.R2SPORTS.COM