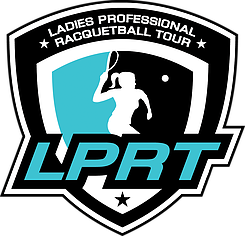 We're through Ladies pro singles qualifying; no major surprises or upsets in the one round of Qualifying, but there are some fun matches to project for the main draw.
LPRT Main draw link at r2sports.
Lets talk about the main draw. Thursday features round of 32 and 16 action. Here's some fun round of 32 matches to watch for:
– #4 Alexandra Herrera gets a tough first round against Michelle De La Rosa. De La Rosa has put losses on top LPRT pros in the past and will not be intimidated on the court. Herrera will need to be on her game to avoid a massive upset here.
– #3 Samantha Salas Solis was done no favors drawing Kelani Lawrence in the first round either. Lawrence (nee Bailey) doesn't have a ton of pro experience, but has had a fantastic year on the amateur side and is a dangerous opponent.
– #14 Adrienne Fisher Haynes gets an upset-minded first round matchup against Mexican youngster #19 Montserrat Perez.
– #7 Maria Jose Vargas has an all-South America match versus Bolivian veteran Jenny Daza Navia.
– #10 Carla Carla Muñoz Montesinos may have her hands full with the dangerous Bolivian international Jazmine Yazmine Sabja Ráquetbol. Sabja beat her in a tiebreaker at IRF Worlds in August and will be favored to do so again.
– #15 Susy Acosta will be challenged by a country-woman less than half her age in 18U player #18 Ana Laura Flores .
————–
And here's some potential round of 16 matches that could be fun to watch:
– #1 Paola Longoria probably doesn't lose to Mexican junior phenom #17 Montse Mejia (the reigning 18U world champion who has yet to matriculate out of junior racquetball), but she could be in for a tougher match than she would have wanted in the 16s.
– #8/#9 match-ups are always close, and a match between Amaya Cris and Natalia Mendez will be too close to call; they're 2-2 across LPRT and IRF and this could be a toss-up.
– #5 Nancy Enriquez and #12 Ana Gabriela Gaby Martinez faced off in the quarters of the first LPRT event, with the world champion Martinez escaping with a 12-10 5th game win. I sense another close match with Martinez advancing again.
– #7 Vargas gets a potential match against Sabja here … a potential rematch of the quarters of IRF Worlds and the final of the 2018 South American games. Vargas won both those matches easily and makes it a 3rd here.
Back on Friday to preview the Q/S/F!