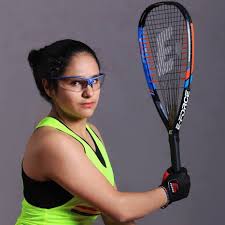 Hello all, welcome back to pro racquetball after a great World Juniors event. This weekend, the LPRT returns to action, visiting Chicago for their annual event. There's an interesting draw, with a ton of young players and some pro tour debuts. Lets Review the draw.
Follow LPRT on Facebook; they're streaming live matches starting at 11am EST (as in, after you're reading this; they're already playing!)
The draw is missing a couple of notable names: both finalists from the 18U world juniors Montse Mejia and Ana Gabriela Gaby Martinez are missing; quite understanable in that the World Juniors event is a grueling event, especially when playing both singles and doubles. Also missing is #3 ranked Frederique Lambert,5th ranked Nancy Enriquez, which bumps up both Amaya and Munoz to top 8 seeds in this event.
Fun side note for this event: Chicago native and 4-time pro tour winner Cheryl Gudinas makes a rare appearance and makes her 182nd career appearance. She remains tied for the most appearances ever with fellow 4-time pro tour winner and #5 seed Rhonda Rajsich.
Here's some interesting Round of 32 matches to watch for:
– DC native Masiel Rivera Oporto takes on Montserrat Perez in the always competitive 16/17 seed match
– Lexi York, who we last saw in a top-level match making the semis of Girls 18U at World Juniors in 2005, returns to the court to take on #8 Seed Adriana Riveros.
– Bolivian Angelica Barrios, herself fresh off of a run to the semis of the Girls 18U at World Juniors, takes on LPRT veteran tour player Adrienne Fisher Haynes.
– Michelle De La Rosa, fresh from playing in the 2018 USA Pickleball championships in Indian Wells, faces up against long time tour vet Susana Susy Acosta in what could be a pretty tough opener. De La Rosa lost 12-10 in the fifth at the US Open and is clearly a threat to advance deep in any pro tour.
– Virginia native Kelani Lawrence makes just her 3rd pro draw of 2018 and faces off against Guatemalan vet Maria Renee Rodríguez in a tough opener for both players.
– Sheryl Lotts gets to go up against the legend Cheryl Gudinas in her home town.
– And lastly, in what is the most interesting match for me, reigning World doubles champion and freshly crowned 16U world junior champion Valeria Centellas is in the draw as the lowest seed, playing #7 Colombian vet Amaya Cris in the opening round. I suspect Amaya may be too much for the 16-yr old to handle, but its a great way to get a debut to the pro circuit.
Projecting the 16s: There's lots of 32s that could go either way; here's some of the round of 16 matches that could be noteworthy:
– Carla Munoz-Riveros as the 8/9 match: they've played a bunch both internationally and in the LPRT. Munoz owns the last 3 wins and seems to have gained the upper hand in this rivalry.
– #4 Seeded Maria Jose Vargas versus De La Rosa: Vargas can run hot or cold, has had some inconsistent results lately. These two have played 6 times before and Vargas is 6-0, but the matches include a number of 4 and 5 game marathons.
In the quarters, I'm going with:
– Paola Longoria over Munoz
– Rajsich upsetting Vargas
– Alexandra Herrera handling Natalia Mendez
– Samantha Salas handling Amaya.
From there, I'm going chalk, with a 1/2 final and Longoria prevailing over Salas like normal. Unfortunately a few of the rising players i'd expect to make noise in this draw (Martinez, Mejia, Enriquez) are missing so the old guard prevails).