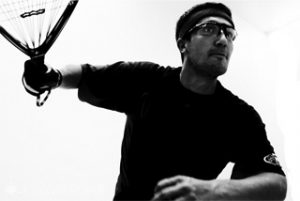 IRT Pelham Tourney of Champs Preview
We're back! The International Racquetball Tour returns to action this coming weekend, returning to Portland and the legendary Multnomah Athletic Club for the 3rd event of the season; the SPC John A. Pelham Memorial Tournament of Champions for 2018.
The r2sports home page for the event is http://www.r2sports.com/website/event-website.asp?TID=29358 . The Men's draw is available right now at IRT's home page here: www.irt-tour.com.
Being that its Portland, there's a good Junior component involved with this event with High school brackets. No less than 220 players are entered overall, and the pro draw has a healthy 36 players, including a ton of local players to the Northwest that we don't normally see in national events. The top 18 players from the IRT tour rankings are present; only Gerardo Franco Gonzalez and Rodrigo Montoya Solis are missing from the top 20 players in the world current rankings.
————————
Lets review the draw. Here's some interesting round of 64 qualifiers. I thought there were a bunch of compelling first rounders … many more so than normal. Should be a fun tourney.
– #17 seed Thomas Carter vs Tim Prigo: Carter is one of the highest ranked tour vets to not get a bye into the 32s, and gets rewarded with a tough match against local player Prigo, who could upset him and move on.
– Jake Bredenbeck vs Kadim Carrasco: the tour gets a rare appearance from the Bolivian Carrasco, an experienced IRT veteran but who had only appeared in US Opens previously. He's a hard-hitter, which should make this match-up with fellow slugger Bredenbeck a fun one. Jake takes it and moves on.
– Dylan Reid vs Tony Anthony Carson; an unfortunate match-up for both guys; they literally just played in a lower tier IRT event a few weeks back. Carson is a former full time IRT touring pro who finished in the top 10 four years running, with 3 career semi-finals appearances and is a tough draw for whoever he runs into. Reid is most famous in the rball community for his excellent Podcast series (check it out at this FB page: https://www.facebook.com/racquetballshow/ …. and as a disclaimer I was a guest this past summer talking stats and Kane's then-retirement). Oh, as for the match, I think Carson takes it (sorry Dylan!) and moves on.
– Experienced Canadian international Tim Landeryou heads south of the border to take on IRT regular Justus Benson. A tough first round for the Texan, as Landeryou could give him trouble.
– Ricardo Ricky Diaz vs Nick Riffel: another tough draw for touring regular Riffel; he faces off against the current 18U national champ Diaz. Could go either way.
– The Ref Scott McClellan goes against long-time international Set Cubillos Ruiz in a tight first rounder.
——————
Here's some potential round of 32 matches (projecting some winners from 64s) that could be fun:
– #9 Andree Parrilla vs Tony Carson: Parrilla, in case you havn't been paying attention, is on a tear. He's 4th in season-to-date rankings and has made a ton of later rounds in events over the past season. Carson will be a tough match, expect a 3-game Parrilla win here.
– #13 Charlie Pratt, the defending champion of this tourney, gets a potential match against Mauro Rojas to make the main draw. Pratt, who serves as the
US Junior National team coach, goes against one of his team members in his attempt to defend his title. Not to mention the points that go with it; Pratt stands to plummet in the rankings after this weekend due to the expiration of his tourney win from last season and his part-time playing status.
– Adam Manilla – Ricky Diaz: a nice match-up between two younger guys on tour. Manilla has been playing well lately, making the Quarters in Laurel with a couple of solid wins.
– #10 seed Jansen Allen goes against New Yorker Nick Montalbano, who makes the cross-country flight for this event.
——————
Lets talk about the 16s. First a comment for those looking at the seedings and wondering what the heck is going on. Kane Waselenchuk, as was thoroughly discussed and debated in a FB thread off of the IRT's page last week about rankings and the ranking system, is currently ranked 6th. So why is he seeded 8th in this event? Because of the "flip policy" in the IRT, that regular scrambles the 5-8 seeds so that the 8th ranked player does not consistently have to face the #1 ranked player tourney after tourney. You can read more about it here: http://www.irt-tour.com/current-ranking…/irt-ranking-system/
None the less, its a really tough blow for current #1 player Alejandro Alex Landa , who has to face Kane in the quarters instead of the Finals. Fans get better matches earlier of course … but a situation like this does lend credence to the push for a slightly modified ranking system to account for this. It's an even worse blow for #9 seeded Parrilla, who now faces an early exit at the hands of a player who he previously met in the finals of an IRT event.
I'm in favor of using a separate system to Seed events versus the one currently Ranking players to help avoid this in the future. If you want to see some alternative ranking systems, see this blog post: http://blog.proracquetballstats.com/index.php/2018/11/27/irt-points-system-alternatives/
Off my soapbox, onto the preview.
———————–
In the 16s:
– #1 seed Alex Landa vs Bredenbeck: these two have met 6 times on the IRT and WRT, and Landa has won all 6 previously. He'll look to make it 7 for 7 here.
– #8 Kane Waselenchuk vs #9 Parrilla: Kane famously gave Andree a triple donut at the US Open a couple years back … then faced off against him in a final later that season where Parrilla played him pretty tough. You don't predict against Kane these days … you just predict how close the match will be. Parrilla is a grinder, a tough player to play b/c he gets everything and doesn't make mistakes. He's also clever on the court and has the kind of off-speed serve that can do a decent job of forcing awkward shots out of Kane on the service return. Still, Kane advances.
– #5 Mario Mercado vs #12 Bobby David Horn; despite the disparity in seeding, Horn has dominated their h2h meetings historically. He leads 6-1 h2h … So look for an upset here.
– #4 Sebastian Franco vs #13 Pratt: again, don't look at the rankings/seedings here. Pratt has never lost to Franco, and beat him in the semis of Worlds just this past August. Its Pratt's home town; i expect him to advance here.
– #3 Daniel de la Rosa vs #14 Manilla: Manilla has been playing well, but probably not well enough to down DLR.
– #6 Alvaro Beltran vs #11 Jose Diaz: these two met in the 16s in Minneapolis in October too … with Diaz pulling out the upset. I think these two are heading in opposite directions and Diaz can win again.
– #7 Samuel Murray vs #10 Jansen Allen: fresh off of his win at Canadian Nationals last week, Murray surprisingly has never beaten Allen in a top level match. Jansen's now fallen to #10 in the rankings and may struggle to get back into the top 8; can he get another win over Murray to advance here? I'm giving the nod to Murray but wouldn't be surprised by an upset.
– #2 Rocky Carson vs Camacho: straight forward win for Carson here.
——-
Possible Quarters:
– Kane over Landa: what should have been the final is instead a quarter. Last time they played, Landa played Kane tough, losing 11,9 in Canoga Park. Lets see how this one goes.
– Pratt over Horn: this is a tough one to predict. Horn has beaten Pratt 2 of the 3 times they've played, including the last two. On a neutral court I think i pick Horn. But this is not a neutral court, and Horn has been scuffling lately with two early exits in the first two IRT events. Pratt advances.
– DLR vs Diaz: they met in the quarters of the US Open in October, a 10,9 win for DLR. I sense the same would happen here.
– Carson v Murray; They've met 6 times on the IRT, including the final of the Laurel season opener, and Rocky has won all 6 times. He makes it 7 for 7 here.
——-
My projected Semis and finals:
– Kane over Pratt: Kane ends Pratt's second straight attempt at a Cinderella run in Portland.
– DLR over Rocky: a repeat of the US Open Semi, a tie-breaker win for DLR. Maybe this is the year DLR takes over #2 from Rocky after all these years (not that Landa wouldn't have something to say about that).
Project final: Kane over DLR, also a rematch from Minneapolis.