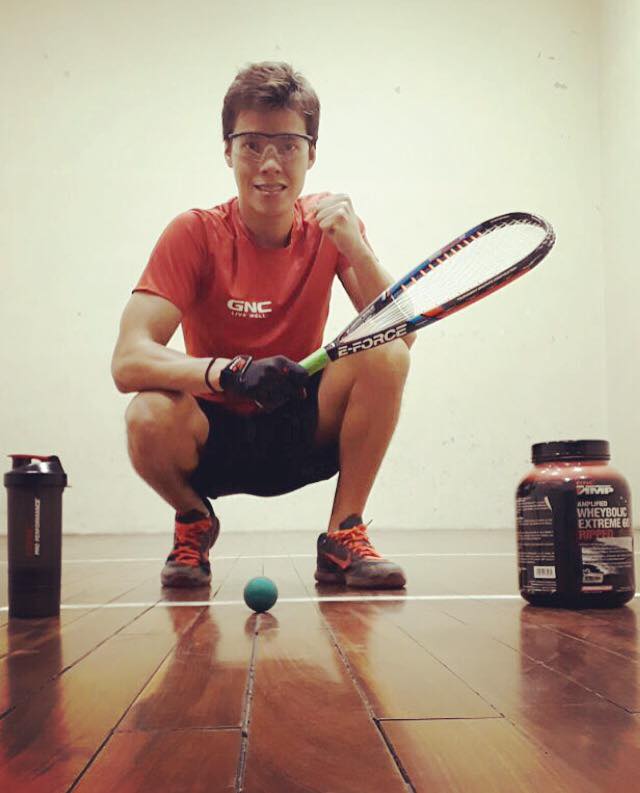 We've finished the 32nd annual PARC event, held by International Racquetball Federation – IRF / International Racquetball Federation in Barranquilla, Colombia.
Congrats to your winners:
– Men's Singles: Carlos Keller, Bolivia
– Men's Doubles: Conrrado Moscoso/Roland Keller, Bolivia
– Women's Singles: Paola Longoria, Mexico
– Women's Doubles: Paola Longoria & Samantha Salas, Mexico
www.internationalracquetball.com for the full results.
———————–
Team Results: we are waiting for the full team results top to bottom, but we do know the top 4 in each draw:
– Team Men: Bolivia, Mexico, USA, Costa Rica
– Team Women: Mexico, Argentina, Colombia, Bolivia
– Team Combined: Mexico, Bolivia, USA, Argentina.
Here's some quick fun Team facts:
– This is Bolivia's first ever Team competition win.
– this is Mexico's 10th straight PARC Combined title
– This was also Mexico's 10th straight Women's team PARC title.
Here's a few Team Results matrix reports for PARC events historically:
– All Team Combined PARC Results: http://rball.pro/7141E8
– All Team Men PARC Results: http://rball.pro/9A248C
– All Team Women PARC Results: http://rball.pro/99C83A
———————-
Here's a quick review of the knockout rounds, with notable results to me:
———————-
Men's Singles:
Match Report: http://rball.pro/6E521F
round of 32:
– Ecuador's long-time veteran Fernando Rios eliminated Costa Rican IRT touring vet Felipe Camacho in two close games 14,12.
– Guatemala's Juan Salvatierra took out Colombia's Andres Gomez by the closest of margins; 14,14.
round of 16:
– Rios couldn't eliminate both Costa Ricans, falling to CRC's number one and #8 seed Andres Acuna 14,2
– #5 seed Bolivian number one Luis Conrrado Moscoso Serrudo took out Canadian number one Samuel Murray by the dominant scores of 6,6. Murray, who sits ranked 7th on the International Racquetball Tour, previously topped Moscoso when they met at the 2018 US Open, and I expected a tough match here. I did not expect Murray to fall 6 and 6. An early statement win here for Moscoso.
– #3 seed Mexican Alvaro Beltran came from a game down to top #14 seed Colombian Mario Mercado in this battle of IRT top-10 touring pros.
– #6 Dominican Republic number one Luis Perez took a hard-fought match against Ecuadorian veteran Jose Daniel Ugalde Albornoz to advance.
– #7 Carlos Keller Vargas played a tough match against Canadian Coby Iwaasa and advanced in two straight 10,9.
These results ensured a perfect chalk round of 16, with all top 8 seeds advancing. Two each from Mexico, Bolivia, USA, then the #1s from Costa Rica and Dominican Republic comprise your quarters.
in the Quarters though … huge upsets.
– #1 Mexican Alejandro Alex Landa can't convert on match point and loses in the tiebreaker to #8 Acuna (6),14,7. A great win for the solid Acuna, who avenges a loss to Landa in the Semis of the 2017 PARC.
– #4 American Charlie Pratt came back from 1-8 down in the tiebreaker to shock the Bolivian Open champ #5 seed Conrrado Moscoso 11-10. I had predicted Moscoso would win this event, but Pratt found a way (as he usually does) to peck away at Moscoso's game, kept his focus, used some excellent serving and kept forcing Moscoso to make that one additional shot and came out on top.
– #3 Beltran eased past #6 Perez 9,6 in a match that probably wasn't as close as it seemed; the match was tied 8-8 early, then Beltran ran away with the first and continued dominating the second to advance.
– #7 Keller took a solid 12,10 win over #2 seed American David Bobby David Horn. The defending champ scores the "upset" by seeding but beats Horn in a rematch of last year's PARC final.
Semis:
– Pratt won a back and forth close match against Acuna to advance to the final. Both players play a very similar game, more tactical than explosive, more cerebral than showy, and Pratt outlasted Acuna to return to his third major international Men's singles final in his 3rd IRF appearance.
– Keller advanced past Beltran in two
In the Final, Keller avenged a loss to Pratt in the 2017 PARC to win the final and defend his title. Pratt loses in the final for the third time in three international appearances.
———————-
Women's Singles:
Match Report: http://rball.pro/C527B9
The round of 32 contained no surprises. In the round of 16, we got some upsets, both by seed and by talent:
– After struggling in the RR phase (apparently due to illness), Argentinian #24 seed Natalia Mendez Erlwein dominated #8 Bolivian Angelica Barrios 3,11 to advance. Mendez really pushed the game and took Barrios out of her game early on.
– #12 seed Maria Jose Vargas Parada obliterated #5 seed Guatemalan Maria Renee Rodríguez 2,0.
– #13 seed Rhonda Rajsich got a solid win over #4 seed Chilean Carla Muñoz Montesinos 10,14 to keep her 3-peat dreams alive.
– #6 Bolivian Valeria Centellas got a solid win over American Kelani Lawrence 7,8. Its hard to emphasize this enough … but Centellas is only 17. She's got two years remaining in juniors and is making the back end of Adult major international championships (and, it should be noted, was the #1 Bolivian here, ahead of Barrios and presumably ahead of Sabja unless she didn't compete in the singles qualification ahead of this event).
– #15 Ecuadorian Maria Paz Munoz pulled off the biggest upset of the event though, topping #2 Colombian and home-town favorite Amaya Cris 11-8 in a tie-breaker. Great win for Munoz.
So that's Two from Mexico, two from Argentina, and one each from USA, Bolivia, Dominican Republic and Ecuador into the quarters.
In the Quarters, more upsets
– Mendez continued her great run, downing the #1 seeded Mexican Monste Montse Mejia 13,13. This may be the best win of Mendez' career and it comes after an 0-3 showing in the group stage.
– Vargas trounced the hobbled Rajsich 4,8.
– #3 seeded Paola Longoria dropped a game to the Bolivian 17yr old Centellas before rebounding and advancing.
– Maria Paz Munoz ran away in the tiebreaker after two close games against Dominican #7 seed Merrynanyelly Delgado to advance to the semis.
So that's the #24, #12, #3 and #15 seeds into the PARC19 semis.
In the semis, no real surprises as Vargas outlasted her countryman Mendez for the second time this year, while Longoria dominated the Ecuadorian Maria Paz Munoz in two.
In the final, Longoria downed Vargas for the 32nd time in 33 career meetings to secure her 8th PARC title.
———————-
Men's Doubles: After vanquishing the #1 Mexican team, the Bolivian team of Moscoso and Roland Keller got their second big title in as many months and their first international major title together by coming back from a first game embarrassment to top the Canadian pair of Murray & Iwaasa in a tiebreaker.
Match Report: http://rball.pro/0FF063
———————-
Women's Doubles: Longoria and Samantha Salas proved again why they're the best doubles team in the world, never giving up more than 9 points in any single game en route to a dominant finals win over the host country team of Amaya & Riveros. With the win, the pair secured their 13th international doubles title together.
Match Report: http://rball.pro/E76BF7
———————-
Congrats on a great tourney, look forward to the rest of the IRT and LPRTtours the rest of the way.
USA Racquetball Racquetball Canada Federación Mexicana de RaquetbolFederación Boliviana De Raquetbol – Febora