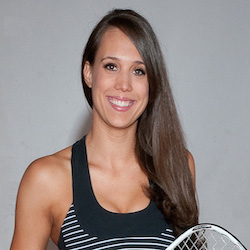 Congrats to your winners on the weekend:
– Men's Singles: Josh Tucker
– Men's Doubles: Daniel de la Rosa/Alvaro Beltran
– Women's Doubles: Michelle de la Rosa/Carla Munoz
– Mixed Doubles: Daniel de la Rosa/Michelle de la Rosa
It was quite a weekend for the De la Rosa household; two double winners.
See https://www.r2sports.com/website/event-website.asp?TID=30444 for all the brackets.
Follow ProKennex Racquetball who did a great job streaming all weekend. You should be able to go back and see a ton of the matches.
Lets review the draws:
——————
Men's Singles:
PRS Match report: http://rball.pro/C89522
Former IRT touring pro #5 seed Josh Tucker took his first outdoor National title, defeating #7 seed Greg Solis in a walk-over final. Tucker breaks through after having come close to this title in the past (he was a losing finalist in 2014). Tucker ousted defending champ Luis R Avila in the semis in dominant fashion 12,3. Solis topped the #2 and #3 seeds to make the finals.
Tucker is the 13th ever winner of these outdoor nationals. Rocky Carson and Brian Hawkes have won 33 of the 49 titles ever contested since 1974.
——————
Men's Doubles:
PRS Match report: http://rball.pro/5F384B
The world's top indoor doubles team of Alvaro Beltran and Daniel De La Rosa added another title to their trophy case, beating the #1 seeded team of Josh Tucker and  Brandon Davis twice en route to the title. Tucker/Davis topped #2 seeded Carson and Jesus Ustarozz in the loser's bracket final but could not do much with the rested Beltran/DLR team in the final.
——————
Women's Doubles:
PRS match report: http://rball.pro/4322B1
The top seeded team of Michelle De La Rosa and Carla Muñoz Montesinoscruised to a title, topping the team of Adriana Moncada/Hugette Keohen in the final. Moncada/Keohen upset the top seeded team of Trevino/Mahoney in their RR group to make the final.
——————
Mixed Doubles:
PRS match report: http://rball.pro/DADF53
The #2 seeded husband-wife team of Daniel & Michelle de La Rosa continued their recent dominance over outdoor racquetball by cruising to a title without dropping a game. They topped #1 seeds Emmett Coe and Jacqueline Paraiso-Larsson in the winner's bracket final, then topped #3 seed Robert Sostre and Carla Munoz for the second time in the winner's bracket final.
———————
A note about the brackets: Men's and Mixed used double elimination. I currently do not load loser's bracket matches. Instead, I call the winner's bracket-loser's bracket match the "final." This leads to some oddity in the match reports; there's going to be two losses listed for the losing finalist in the report, and the brackets will be short a couple of quarter-final matches. I have a to-do item to consider modifying the code to allow for double elimination entry, if it becomes more frequently seen in major tournaments.
——————-
Congrats to all the WOR winners.
Next up on the Rball tourney slate is Mexican Junior Nationals this coming weekend. I have two IRT-specific season wrap up posts, which include a huge walk-through the top 30 players, so be on the lookout for that.
——————-
WOR – World Outdoor Racquetb