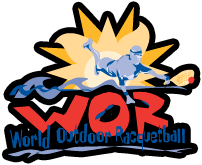 This coming weekend is the biggest event on the annual Outdoor Racquetball calendar; its the 2019 Huntington Beach WOR 3-wall championships, presented by ProKennex Racquetball
r2sports home page: https://www.r2sports.com/portfolio/r2-event.asp?TID=30444
This year is the 46th annual version of this event, which crowns the "Outdoor Champion" for the year. For nearly all of those 46 years, it has been held at Marina Park in Huntington Beach, CA.
———————
Men's Singles overview:
It is on these courts that Brian Hawkes became a legend, winning the first of his unbelievable 20 Outdoor titles in 1981. Towards the end of his career, he passed the mantle to Rocky Carson , who won the first of his 12 outdoor titles in 2002. This event has also seen other racquetball legends win titles, including the first pro champion Charlie Brumfield winning the first two iterations, Davey Bledsoe in 1978 and Marty Hogan in 1979. Californian Luis R Avila is the defending Men's Singles champ.
click here for a history of the Men's Singles titlists of this event: http://rball.pro/FBDCFB
Previewing this year's event: there's 9 men entered into the draw. I like #1 seed Avila from the top half, outdoor legend #7 seed Greg Solis to advance from the bottom, and for Avila to defend his title.
———————–
On the Women's Singles side, this event has been dominated by two players over the last decade; Rhonda Rajsich and Janel Tisinger-Ledkins. These two players have won 9 of the last 12 outdoor titles, and more often than not meet in the finals. But, don't count out the dominant indoor players; #1 Paola Longoria won this event in 2009, and Jacqueline Paraiso-Larsson won it in 2010. Neither Longoria or Rajsich is playing this weekend … surprising that Rhonda (a frequent outdoor competitor) didn't make the event. She was nursing an injury towards the end of the pro season, so perhaps she's saving up energy for Pan Ams later this summer.
There wasn't a Women's singles event in 2018, and there won't be a Women's Pro Singles division this year either, so the defending 2017 champ (Tisinger) still holds the title.
click here for a list of Women's singles titlists since 2006: http://rball.pro/8EC038
——————
However, lets talk about Doubles. Outdoor racquetball is about doubles. Here's links to past 3-wall WOR Doubles champs (history in DB only goes to 2006):
– Men's Pro Doubles: http://rball.pro/F47B68
– Women's Pro doubles: http://rball.pro/6DD510
– Mixed Pro Doubles: http://rball.pro/E1A355
We head into this event with these teams as your defending champs:
– Men's Doubles: Brandon Davis and Josh Tucker
– Women's Doubles: Michelle De La Rosa and Carla Muñoz Montesinos
– Mixed Doubles: Greg Solis and Janel Tisinger-Ledkins
That's a great collection of some of the legends of the outdoor game. Davis & Tucker won last year as the #6 seed, beating the #3, #2 and #1 seeded teams along the way, including Rocky Carson and Jesus Ustarroz in the final. Michelle De la Rosa & Munoz came out of a stacked round robin group last year as the #4 seed, topping the top two seeded teams along the way. In the 2018 Mixed event, Solis and Janel held serve as the #1 seed, holding off Emmett Coe and Jackie Paraiso-Larsson in the final.
This year, who is back to defend their title? Here's some previews of the Doubles events:
————-
Men's Pro Doubles Preview:
10 teams entered this year, led by defending champs Davis/Tucker as the #1 seed. They're going to have their hands full, as the world's top indoor doubles team of Alvaro Beltran and Daniel De La Rosa are seeded 8th, making for one heck of a potential quarter final. If they can advance, they possibly face a doubles team in the semis that includes the #1 seed here Avila teamed with perhaps the finest outdoor singles player in the land, Robert Sostre.
On the bottom half, #2 seed Carson is teamed with Ustarroz, but will have to fight through teams that include Solis, Coe, Rick Koll and other top players teamed up in the bottom half.
I'm going to go with Beltran/DLR facing off against Coe/Koll in the final, with the indoor champs prevailing in outdoor as well.
———–
Women's Pro Doubles Preview:
There's just two pro Women's doubles teams entered; your defending champs mDLR/Munoz and the younger team of Jazmín Treviño and Heather Mahoney (you current 14U junior national champ). These two teams are the top seeds in separate round robin groups containing a slew of Elite, A and B/C teams. I'd expect the two pro teams to come out of each RR bracket and meet in the final, where i'd expect the defending champions to repeat.
—————–
Mixed Doubles Preview:
There's 6 teams entered this year; last year's defending champion team is ineligible due to Tisinger's suspension. But the draw features last year's losing finalists (Coe and Paraiso-Larsson as the #1 seed and the two-time champ before that in 2016-2017 husband-wife team of DLR/mDLR as the #2 seed. It should be a solid event.
I like the two top seeds to advance to the final, and I like the husband/wife De la Rosa pairing (who also took the Beach Bash one-wall mixed title earlier this year) to come out on top.
——————
BTW, In case you're wondering why most of the historical links only show champs to 2006-2008 range (for all categories besides Men's singles). that was the beginning of the use of r2sports.com for tourney tracking. If anyone has a source for 2005 and earlier results i'm all ears; DM me or email me.
And lastly, in a new wrinkle, both the Men's and Mixed doubles entry are double elimination. This is a new one for Pro Racquetball Stats: I do not have a double elimination event in the database right now and frankly have no idea how i'm going to do the data entry. I very well may just put in the winner's bracket matches and hope for a clean winners' bracket-loser's bracket final at the end so as not to complicate our logic. We'll see how it goes; the only DE tourney I can think of was the Mexican Women's nationals event in 2018 … which they basically abandoned once they realized that the loser's bracket winner (Alexandra Herrera) would have had to play like 4 straight matches potentially on the final day of the event. I'll capture the results, but may only show winner's bracket data. We'll see.
—-
WOR – World Outdoor Racquetball
USA Racquetball
International Racquetball Tour
LPRT
International Racquetball Federation – IRF