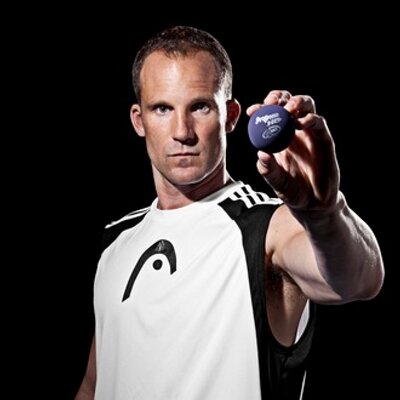 The first major National championship for 2019 from the "big 3" (I.e. USA Racquetball, Racquetball Canada and Federación Mexicana de Raquetbol) is upon us: USA National Doubles in Tempe, AZ.
R2sports home page for the event: http://www.r2sports.com/tourney/home.asp?TID=30098
Here's a preview of the Men's and Women's National team draws.
——————-.
In the Men's Doubles draw: 9 teams competing. One half of the defending champ team is missing this year ( Sudsy Monchik), meaning defending champ Rocky Carson has a new partner: he's playing with Charlie Pratt and they're seeded #1.
Quarters prediction: 
– #1 Carson/Pratt over the young team of Sebastian Fernandez and Luis R Avila. (a question: how is Fernandez playing USA National doubles … but representing Mexico in juniors and playing in Mexican National Singles as he did in 2018??)
– #4 Adam Manilla / Nick Riffel (aka team Colorado) over #5 Thomas Carter and Fernando Rivera .
– #3 Jake Bredenbeck and partner Jose Diaz, the 2016 champs who got upset in the semis last year, should down the California amateur team of Michael Myers and Tim Hansen.
– #2 David Horn and Mauro Daniel Rojas, who lost in the final last year to earn their #2 seed, face a lefty/right pair in IRT players Robert Collins and Sam Bredenbeck.
In the semis …
– I'll go with #1 Carson/Pratt over #4 Manilla/Riffel.
– I'm predicting an upset by seed: #3 Bredenbeck/Diaz get revenge for last year's match-up and down Horn/Rojas at this stage instead.
In the finals: Carson/Pratt earn their National team spot with a win over Jake/Diaz in a brutal tiebreaker.
——————-.
In the Women's doubles draw; just 5 teams competing. Last year saw somewhat of a changing of the guard, when 11-time champ Aimee Roehler Ruiz got upset in the semis with her partner Janel Tisinger-Ledkinsand 14-time winner Jacqueline Paraiso-Larsson also getting upset in the semis with her partner Erika Manilla.
Lets see how it goes this time.
In the quarters:
– #5 seeded Sister-team of Michelle De La Rosa and Danielle Madduxshould oust #4 seeded Erika Manilla and Hollie Scott.
In the semis:
– #1 and defending champs Kelani Lawrence and Sharon Jackson have their work cut out for them, having to face the (nee) Key Sisters. I'm going to go with Lawrence/Jackson in a tiebreaker to advance back to the finals.
– #3 Ruiz and Tisinger face off against the same team that beat them last year at this juncture: #2 seeded Rhonda Rajsich and Sheryl Lotts. Rajsich & Lotts have been playing together nearly all season in LPRT pro doubles and have been playing tough; I think they'll use that familiarity with each other to advance past the veteran Ruiz/Tisinger team.
In the final:
– A rematch of last year's final, won by Lawrence & Jackson 11-8 in the breaker. I think Rajsich/Lotts turn the tide and take the title.
——————-.
There's also Singles Qualifying draws this weekend (similar to the Canadian National event from last weekend). Here's a quick preview for this draw, which will help select the Singles team members who represent USA this year at PARC and (more importantly) at the Pan American Games. A big year for International Racquetball Federation – IRF this year.
On the Men's Singles side: 14 guys playing and some very interesting match-ups. If you wondered what the IRT would look like without any foreign players … take a look at this draw. 10 of the top 11 ranked Americans on the IRT and ever American in the top 25 (save one; Jansen Allen) is here playing.
In the 16s, we see a number of first round match-ups against IRT touring regulars:
– Diaz takes on Riffel 
– Manilla takes on Justus Benson
– Rojas takes on Carter 
– … and we get a unique brother-on-brother match-up between the Bredenbecks (which I'm sure has happened in local tourneys before, but this is a first for a top-level tourney in PRS).
In the Quarters, I'm projecting these matches:
– #1 Carson over #9 Collins in their third meeting in as many months.
– #5 Diaz over #4 Manilla
– #3 Horn vs #6 Jake: these guys have met no less than 16 times in the various pro tours: Jake leads h2h 9-7 in my database and won their most recent meeting … which was more than a year ago. Horn's been struggling with fitness this year, while Jake has been struggling with results. I'll go with Jake over Horn in this event in a tie-breaker, thinking perhaps Horn still isn't 100%.
– #2 Pratt over #7 Rojas; they met in December, a straight forward win for Charlie; no reason not to think it'll happen again.
Projected Semis:
– Carson over Diaz in a typical dog-fight.
– Pratt over Jake in a tactical masterpiece.
Final: doubles partners face off, with Rocky handling Pratt for the title.
————————-
On the Women's Singles Side, 9 players face off in the Team singles event.
Quarters:
– #1 Rajsich over Manilla (who should advance from the sole play-in)
– #4 Lotts over Scott 
– #3 Lawrence over Adrienne Fisher Haynes in what could be a bit closer than you'd think.
– #2 Jackson over Tisinger in an interesting match … this might be closer than you'd expect from the 2/7 match=up.
Projected Semis:
– Rajsich over her doubles partner Lotts
– Lawrence over her doubles partner Jackson.
Finals: we get the final we were robbed of in this singles event last year, when Lawrence's flights couldn't get changed and she had to forfeit. These two also met in the US National singles final in May. Rajsich wins, but Lawrence gets valuable points towards qualifying for IRF events later this year.
————————-
Should be a great tourney!