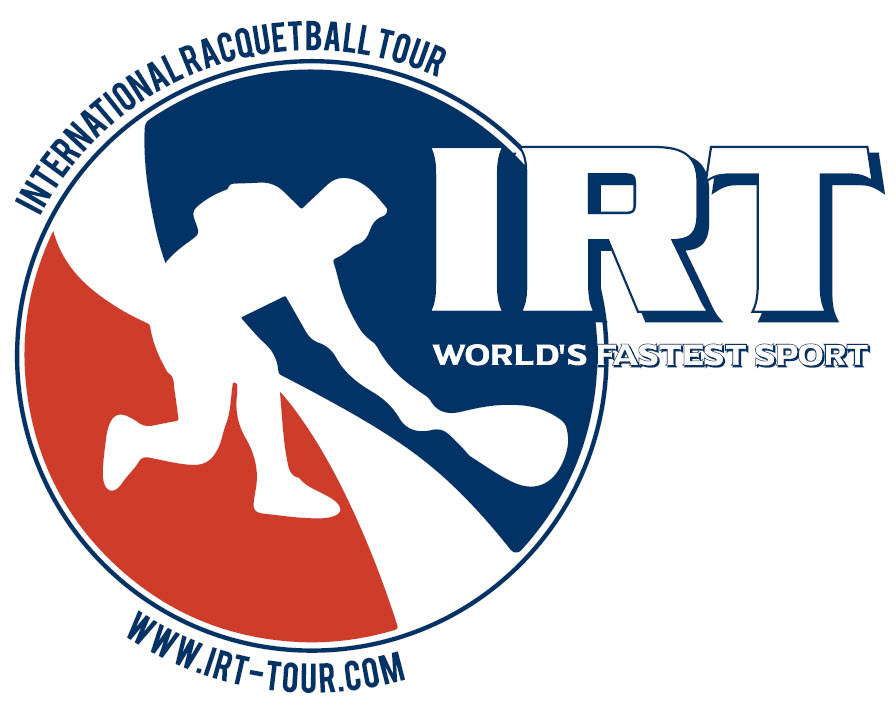 Welcome to the final Tier 1 event on the International Racquetball Tour slate for the 2018-19 season, a return to Long Island for the 2019 Syosset Open. Long Island held a long-running IRT stop branded the "New York City" Pro-am, which ran annually from 2003 until 2016, so its great to see the pro tour return to one of its most important clubs.
R2sports home page: https://www.r2sports.com/website/event-website.asp?TID=30716
Dean DeAngelo Baer posted the draws in the morning of 5/1/19 onto the IRT's facebook page; make sure to follow it to get all the latest updates.
There's a HUGE draw this weekend: 49 players in the IRT draw, which is the largest non-US Open draw we've seen on tour since Sept 2014 (see this link for the largest known draw sizes in pro tour history: http://rball.pro/797BF4). Because of the huge number of players, they're they're playing a round of 128. to get thing started early thursday.
This may be the most talented non-US Open draw i've seen since the days of Pro Nationals in Vegas. 28 of the top 30 IRT players are here (only missing two Bolivians Luis Conrrado Moscoso Serrudo and Diego Garcia Quispe of the top 30), and 36 of the top 40 IRT ranked players are here. Amazing.
There's also IRT tour debuts all throughout the qualifying draw, which we'll highlight in the previews below.
Lets highlight some of the fantastic qualfiying matches to look forward to:
In the round of 128:
– Frequent tour player Nick Riffel takes on Canadian Junior Sean Sauve, fresh of last week's Racquetball Canada 18U title. Sauve is in his age 17 season and makes his IRT debut.
– New Yorker and reigning Vegas 3-wall champion Nick Montalbano himself gets a Canadian traveler in his opener, going up against Michael Leduc.
– Canadian Pedro Castro plays in his first IRT tourney in more than 6 years and matches up against touring regular Michael Art ER Burn.
– New Jersey top amateur David Austin gets a shot at Colombian international Andres Gomez, fresh off of representing his country at the PARC championships.
—————————
In the round of 64:
– #9 Rodrigo Montoya Solís versus Alan Natera. Man, what a match we have here. Montoya is the highest seed forced to qualify and he runs right into a player who beat him handily at Federación Mexicana de RaquetbolNationals earlier this year. Alan Natera Chavez appears in his first ever IRT Tier 1 event; he won last week's solid Tier 4 draw in San Antonio and has made the semis of Mexican Nationals two years running. Meanwhile, Montoya has gotten bounced in the round of 16 the last two IRT events, both against opponents he probably should have beaten. This is a coin flip; Natera is hot right now; is that going to be enough to cause the massive upset?
– #24 Javier Mar vs #25 Eduardo Garay Rodriguez; these "consecutive seed" match-ups never seem to disappoint, do they? Mar was your 2017 Mexican National champ and the last time we saw him he was giving Kane fits, losing in the 16s at the US Open 12,10. Garay has multiple wins over top 10 IRT players, including a win over Mercado in Florida last weekend. Mar is favored here in my book but this is a tough starter match.
– #16 Adam Manilla vs #33 Montalbano; A solid match for the 64s between a good infrequent tour player in Montalbano, playing on home turf, versus an up and coming tour regular who has some solid wins on tour this season.
– #22 Andres Andres Acuña vs #27 Maurice Miller; Miller plays his 5th pro event of the season, with some solid performances against regular tour players but no break through wins yet. Acuna had an amazing run to the semis of PARC last month, but then got wiped out by Landa the week after upsetting him in Colombia. These players both play solid, mistake-free ball and this could be a tight match.
– #23 Mauro Daniel Rojas vs #26 Sebastian Fernandez; The 2017 World Junior 18U champ (Rojas) versus the 2017 World Junior 16U champ (Fernandez) (see http://rball.pro/88ADAE for the complete IRF junior world champion matrix). Two of the best young players in the world meet … for the first time, amazingly. Neither has appeared on tour since January, but both had solid wins earlier in the season. I like Fernandez here, on the better track record of top wins.
—————————
Projecting the round of 32
– #9 Montoya vs #24 Mar. So, on the off chance that both Montoya and Mar advance unscathed from very tough round of 64 matches … they get to play each other in a battle royale. This is the 2017 Mexican national champ versus the 2018 champ. These are regular tournament finalists, and who met twice in WRT finals in 2017 (splitting them). This would be another tough one to predict, as Mar can beat practically anyone in the world if he's "on." Meanwhile, we know what Montoya, the 2018 International Racquetball Federation – IRF World Champion can do. What a match. Oh, and instead if it was Natera vs Mar (Natera upset Mar as the 32 seed in the 2018 Mexican Nationals), or Montoya vs Garay (last time they faced it was an 11-9 tiebreaker win from the 2018 Longhorn Open), or even Natera vs Garay (who I don't have a record of playing each other in a sanctioned event), it'll still be a great match.
– #16 Manilla vs #17 Eduardo Lalo Portillo: 16/17s are always good, and this would be no different, whether it was Manilla or Montalbano. Portillo (the reigning 18U world champ) has really played well this season, with a couple of top-10 wins. I'd favor him here over either possible opponent.
– #12 Jake Bredenbeck vs #21 Charlie Pratt; A tough match-up for Jake, running into a criminally under-seeded Pratt, who has more than shown he can beat practically anyone not named Kane. Pratt is fresh off a very good run to the PARC finals, dispatching along the way Mercado, Moscoso and Acuna before running out of gas against Carlos Keller Vargas in the final. These two have played once before; a 2015 US Open Jake victory, but I sense Pratt's going to neutralize Jake's power here and move on. Question is, how deep will Pratt run in this event?
– #11 Jose Diaz vs #22 Acuna: I like this as an interesting contrast of styles. Acuna can frustrate shooters, but Diaz is lightening fast on the court and is a shooter. This could go fast Diaz's way, or could be a 2 hour grind.
– #10 Mario Mercado vs #26 Fernandez. Mercado has been showing time and again this season the perils of dropping out of the top 8, and has suffered four one-and-dones in events this season. Here he'll face a very tough young player who has the talent to beat him. Expect a dogfight here.
—————————
Projected 16s:
– #1 Kane Waselenchuk over #17 Portillo: they played at the 2017 US Open, and Portillo lost by the respectable scores of 6,9,9. I don't think these two are *that* close though, but this will be the first test for Kane since his shock loss last weekend. What will we get out of Kane this weekend?
– #9 Montoya over #8 Sebastian Franco; If Montoya can survive the qualifying guantlet, he faces a fresh Franco here. By talent this is Montoya (or Mar) over Franco … but two potentially grueling matches thursday night may drain whoever advances to face Franco friday morning. we'll see.
– #21 Pratt over #5 Daniel De La Rosa; my first big upset prediction. DLR hasn't looked himself lately, taking three early losses this season, often by lopsided scores. Meanwhile, when Pratt shows up, he shows up to play, and has shown time and again the tactical mindset to develop a gameplan against any one in the world.
– #4 Andree Parrilla vs #13 David Horn; they met last weekend in Florida in the quarters, a dominant 2,6 win for Parrilla, who seems to be a safe bet to have guaranteed himself a top 4 spot for the season ending standings.
– #3 Alejandro Alex Landa vs #14 Gerardo Franco Gonzalez; Franco has to beat a couple of tour regulars to get here, but once he does Landa likely ends his run easily.
– #6 Alvaro Beltran over #11 Diaz: they've split in two match-ups this season; Diaz got him at the UnitedHealthcare US OPEN Racquetball Championshipsbut then Beltran got him in Portland. I like Beltran's trending lately; in his last 5 tourneys he's made the Finals of Mexico Nats, Quarters in Chicago, Semis of Bolivia grand slam, Semis of PARC, and the finals of last weekend's Florida stop, beating Kane along the way. Beltran's on fire!
– #7 Samuel Murray vs #26 Fernandez: another interesting match-up. After making the final of the season opener in Laurel, Murray has not advanced past the quarters since, and has taken two one-and-done losses to players right in the same talent range as Fernandez. Murray's in a dog-fight to retain his top 8 protected seeding and needs a result here, but may struggle if Fernandez plays like he can.
– #2 Rocky Carson vs #15 Jansen Allen; Allen was seeded as high as #3 in an event early last season, now he's seeded 15th, having run into solid players over and again in the early rounds once he lost protected seeding. I think he fights his way through qualifying though here, only to lose to Rocky at this stage.
—————————
Possible Quarters
– #1 Kane vs #9 Montoya; would *love* to see this happen, a lot has to go right for Montoya to make it this far. But if Kane's not 100% from last weekend, he'll have problems here.
– #21 Pratt vs #4 Parrilla: I like Pratt's chances here too. Parrilla is a chameleon, adapting his game style to who he plays. But Pratt's game style is to find your weakness and exploit it. I don't believe they've ever played. Could be interesting.
– #3 Landa over #6 Beltran: a rematch of last week's final, a close-but-comfortable Landa win over his long time Mexican rival.
– #2 Carson over #7 Murray: Rocky is 8-0 career h2h over Murray, including a win at the quarters in Chicago. He makes it 9-0 as he tries to overtake Kane for the year end points lead.
Possible Semis:
– Kane over Pratt; Kane's 9-0 career over Pratt, and has never dropped a game. If he's good, 10-0 here.
– Landa over Rocky: Landa is just 3-7 lifetime vs Rocky, but beat him handily last week 5,7 at this stage and seems like he's on a roll.
Final: Kane over Landa.
—————————
We'll see how close my predictions come … if Kane's still ailing from last weekend, we could really see some surprises coming out of the top of this draw. Pratt to the finals? Montoya finally making a run to an IRT final? What about Parrilla? Can't wait.
Follow the IRT on facebook and sign up for live video feeds.